Krishna Shroff Opens Up On Equation With Disha Patani: Tiger Shroff and Disha Patani, considered to be the hot couple of Bollywood, have been in discussion for a long time regarding their alleged breakup. However, both have neither denied nor accepted it so far. By the way, Disha has also had a strong relationship with Tiger's sister Krishna Shroff. In such a situation, has the news of the breakup affected their relationship or not? Krishna himself has been seen talking openly on this.
Talking about his relationship with Disha, Krishna said that the two started their formative years together. Disha was completely new in the industry at that time, while Krishna was trying to know about herself, what kind of person she was and where she would be able to fit herself.
have always supported each other
According to Krishna, he and Disha were always on top as both supported each other all the time. In a conversation with India Today.in, Krishna even said that Disha is still one of the few people whom she will call for help in times of need. In a world where women are constantly trying to humiliate each other, she and Krishna are the exact opposite.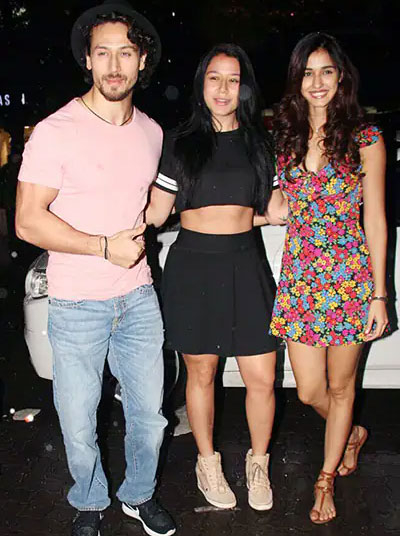 Talking about Tiger Shroff and Disha Patani, different things are coming out in all the reports about them. It is being said in some reports that Tiger is trying to focus on his fitness and work, while Disha was pressurizing him for marriage. Tension was going on between them due to this and then both decided to separate. Many more such things are also coming out, but only Tiger and Disha can tell the truth.
Read also: Video: Shah Rukh Khan and Deepika Padukone were seen with Atlee in Chennai, these questions are being asked by excited fans
Read also: Sushmita Sen also has a cute son with two daughters, very cute family photo shared on birthday