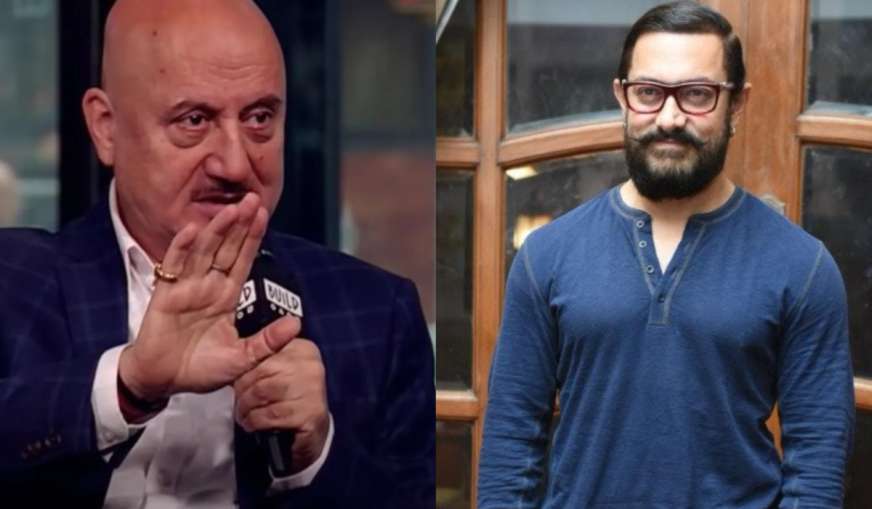 Anupam Kher On Aamir Khan: These days the clouds of crisis are hovering over Bollywood. Bollywood movies are facing constant bash on Twitter. Recently, before the release of Laal Singh Chaddha, Aamir Khan was heavily criticized on social media. Not only this, the trollers constantly started the trend of Boycott on Twitter regarding his film 'Lal Singh Chaddha'. Apart from this film, many Bollywood films have also become the target of Boycott trend. Akshay Kumar's 'Raksha Bandhan', Vijay Deverakonda's 'Liger' and even Shah Rukh Khan's upcoming film 'Pathan' have become a part of this trend. It has been more than a week since the release of Laal Singh Chaddha, but still the film has not been able to do any special collection. seem to have happened. Recently, in an interview, Anupam Kher has talked about the boycott of Aamir's film, as well as his comment on intolerance.
Anupam Kher targets Aamir Khan
After 'Lal Singh Chaddha' flopped at the box office, Anupam Kher took a jibe at Aamir Khan. Anupam said, "If anyone feels that they should start a trend, they are free to do so. New trends are coming every day on Twitter." He also took a jibe at Aamir's intolerance remarks and added, "If you have said something in the past, it will definitely bother you in the future."
Aamir Khan told India to be non-inhospitable country
Aamir Khan had said in 2015 that he felt scared by the happenings in the country and that his wife Kiran Rao had suggested that he should leave the country. This statement caused an uproar in India.
Let us tell you, Anupam Kher has worked in many films with Aamir Khan in the 90s. The stories of their friendship are also famous. In such a situation, it will be very interesting to see what Aamir Khan responds to this comment of his friend Anupam Kher.