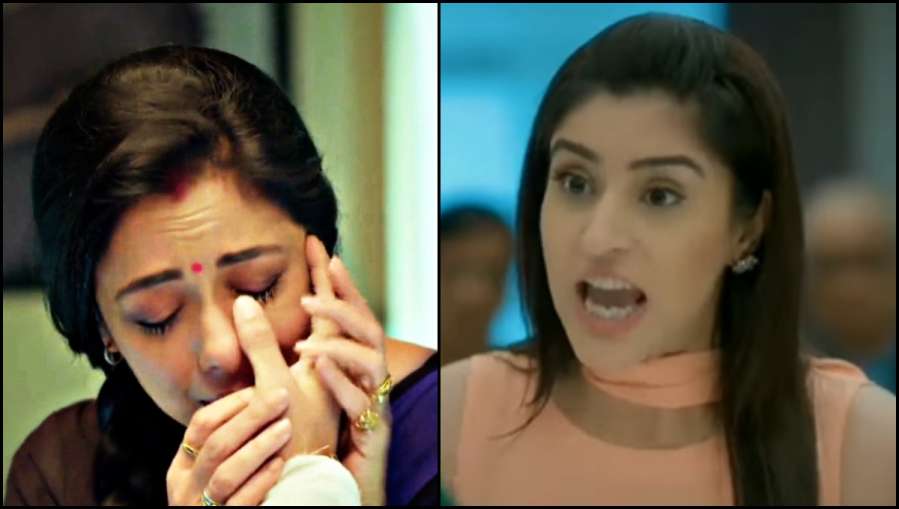 Highlights
Barkha crossed all her limits
Barkha is taking advantage of Anupama's situation
Anupama UpdateThere is a lot of emotional drama going on in the serial Anupama. After the accident, where Vanraj has recovered and returned to his home. At the same time, Anupama has also brought her Anuj back home. But Anuj has come home not on his feet but on a ventilator. Anuj's condition is breaking Anupama. At the same time, seeing the face of her daughter, she is also taking care of herself again and again.
On the other hand Barkha is doing her dirty tricks. She wants Anuj never to be well. So that he can do all the Kapadia Mansion and business in his name. Not only this, taking advantage of Anupana's circumstances, Barkha is crossing all her limits. Whether it is to flirt with Anu or to openly question her character. The new promo of the show has also surfaced. In which it is shown that Barkha showers heavily on Anupama.
At the beginning of the promo, Barkha asks Anpuma to sign the cheque. To which Anu flatly denies. After Anupama's refusal, Barkha says that – just as you do not trust us, we do not trust you. Next to this Anupama says that – you have said what was in your heart… now tomorrow on the day of my husband's birthday, on the day of worship, I want only happiness and peace in this city….
After listening to Anupama, Barkha says that if she does not do this then. Then Anupama tells sister-in-law with a threatening tone – otherwise I will do what my husband was supposed to do after the pooja. There are many ups and downs in the serial and in Anu's life at the moment. But making the mistake of mistaking Anupama as weak can be costly for Barkha.