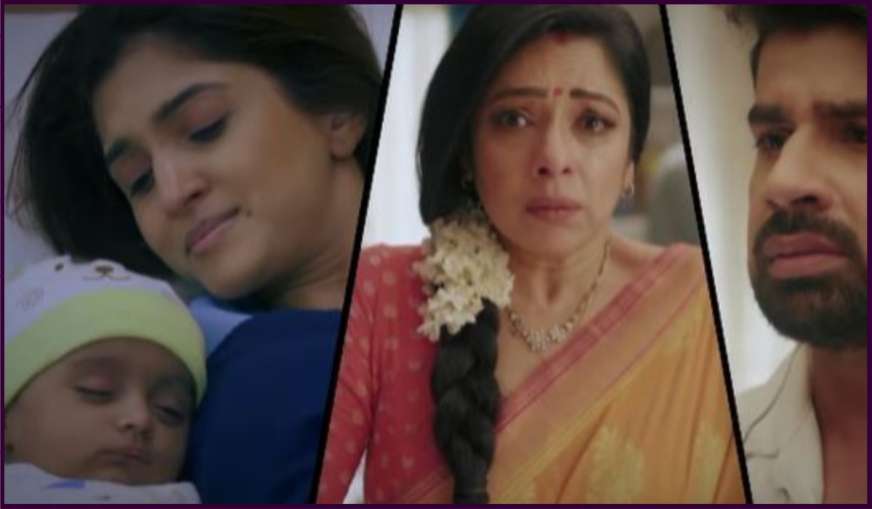 Anupamaa: Every day new twists are seen in Rupali Ganguly, Gaurav Khanna and Sudhanshu Pandey starrer TV show 'Anupamaa'. This is the reason that for two years this show has remained the king of TRP. These days happiness is spread in the story of 'Anupama'. After being Kinjal's daughter, the Shah family seems to be reunited. On the other hand, Anupama and Vanraj have suffered a setback after the disclosure of Paritosh's illicit relationship.
Let us tell you that recently StarPlus has released the promo coming on Friday. This promo is being liked a lot by the people. People are praising this promo fiercely. Many fans have found this to be the best promo ever. On the other hand, the fans are very angry with him for this act of Toshu. Vanraj is also seen getting embarrassed amidst the conversation between Paritosh and Anupama. Anupama is worried as to what will happen when Kinjal comes to know about this. Right now the condition of Kinjal is also very weak.
It is normal for a husband to be attracted to another woman.
It is shown in the promo of the channel that Anupama cannot believe that Paritosh can do this to Kinjal. She asks him to tell that all these allegations are lies. On this Rakhi says that she has all the evidence against Toshu. Paritosh tries to justify his bad behavior and says, why don't you guys understand that Kinjal was pregnant, in such a situation it is normal for a husband to get attracted towards some other woman.
kinjal second anupama
Anupama gets furious on this matter and says, how easily men find valid reasons for having illicit relations. No man has the right to cheat on his wife. Vanraj looks embarrassed at this. Now it has to be seen when Kinjal comes to know about this. Is Kinjal really going to be the second Anupama?
Queen Elizabeth II Death: Queen Elizabeth of Britain died, film stars also expressed grief
Bollywood Wrap: Chandu leaves Kapil Sharma's side, read some spicy B-town news in one click