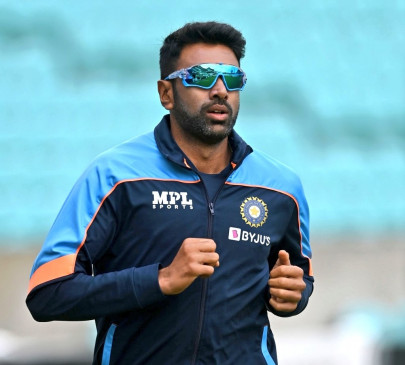 Digital Desk, Mumbai. Former India cricketer Sanjay Manjrekar feels Ravichandran Ashwin's ability to pick up wickets in the middle overs in T20 cricket has fallen a bit, but he has a knack for bowling economical. Ashwin has done well in the ongoing five-match T20I series against West Indies. The 35-year-old off-spinner took two wickets in the opening match as India beat the hosts in Trinidad by 68 runs.
Speaking on Sports18's show, Manjrekar said, "I think the selection of Ashwin on this tour (of the West Indies) was a great decision. Over the years in the Indian T20 league, Ashwin has started making an impact. I like Ashwin when he bowls with someone like (Yuzvendra) Chahal. You know how important the job of a spinner becomes in T20 cricket, like Tabrez Shamsi and Keshav Maharaj taking wickets for South Africa in the middle of a match.
Manjrekar also felt that Ashwin might be included for the ICC T20 World Cup to be held in Australia later this year, which would lead to a lot of competition for spinners' slots in the team. Who are his (Ashwin's) competitors now? You have Chahal who is sure to be a spinner in his current form. Then you have Axar Patel, you have Ravindra Jadeja, who can bat as well as bowl.
Deepak Hooda bowled an over in the last match, then you've got Kuldeep Yadav and Ravichandran Ashwin. The former cricketer said that it is unlikely that the India team management will keep both Kuldeep Yadav and Yuzvendra Chahal in the playing XI in T20 cricket, as they may not do well as a combination.
(IANS)
Disclaimer: This is a news published directly from IANS News Feed. With this, the team of bhaskarhindi.com has not done any editing of any kind. In such a situation, any responsibility regarding the related news will be with the news agency itself.