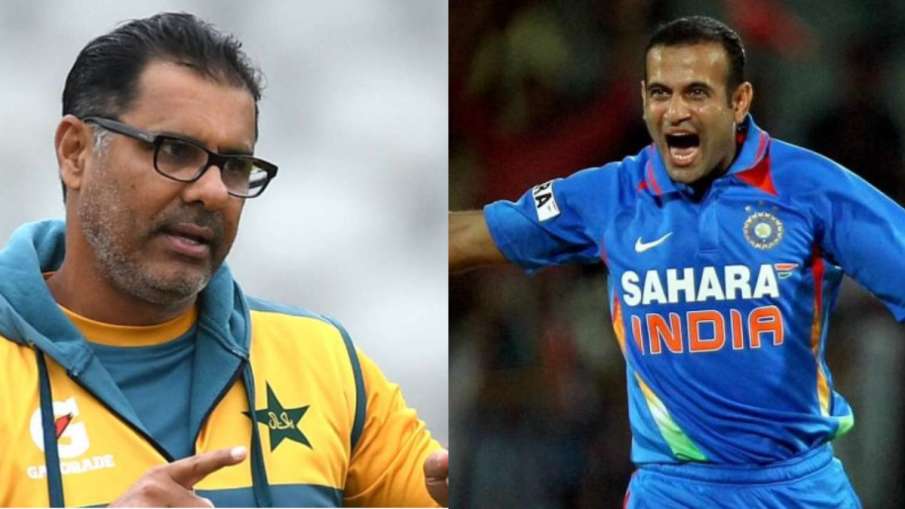 Highlights
Waqar Younis taunted the Indian team
Irfan Pathan gave a befitting reply to Waqar on Twitter
Waqar Younis is getting trolled after the tweet
ASIA CUP 2022 IND vs PAK: In the Asia Cup 2022, the teams of India and Pakistan will face each other on August 28. The match will be played a week later at the Dubai International Stadium. But there is already a lot of curiosity among the fans about this match. Even before the match, the fans have started creating an atmosphere. Various things have already started on social media. When Shaheen Afridi of Pakistan was out of the Asia Cup due to injury, social media was flooded with memes. Former Pakistan cricketer Waqar Younis called it a relief for the Indian team as soon as Afridi was out. Now former India all-rounder Irfan Pathan has given him a befitting reply.
Irfan Pathan's befitting reply
Former Indian team all-rounder Irfan Pathan wrote in a tweet on Sunday that, it is a matter of relief for other teams that Bumrah and Harshal are not playing in this Asia Cup. It quickly went viral on social media as soon as Irfan tweeted. Former Team India batsman Wasim Jaffer also shared the meme, retweeting this tweet of Irrfan with the song of the old Hindi film. He wrote that even if you do not say anything, but I listened. Wasim Jaffer often trolls the opposing team. After Jafar's tweet, the fans also trolled Pakistan fiercely.
Waqar Younis did this tweet
In fact, when Pakistan's fast bowler Shaheen Afridi was out due to injury from Asia Cup 2022, Waqar Younis wrote in a tweet that, 'Shaheen's injury is a big relief for Indian top order batsmen. Sadly we won't see him in the Asia Cup 2022. Get fit soon champ.
The main bowlers of both the teams are out due to injury.
Everyone's eyes are on the T20 match between India and Pakistan in the Asia Cup. Indian fans hope that Team India will avenge the defeat in the T20 World Cup. This time the leading fast bowlers of both the teams will not be part of the team. India's Jasprit Bumrah and Pakistan's Shaheen Afridi are both out of the tournament due to injuries.
Asia Cup 2022: Announcement of every team of the tournament including India and Pakistan, see here the full squad of all the teams