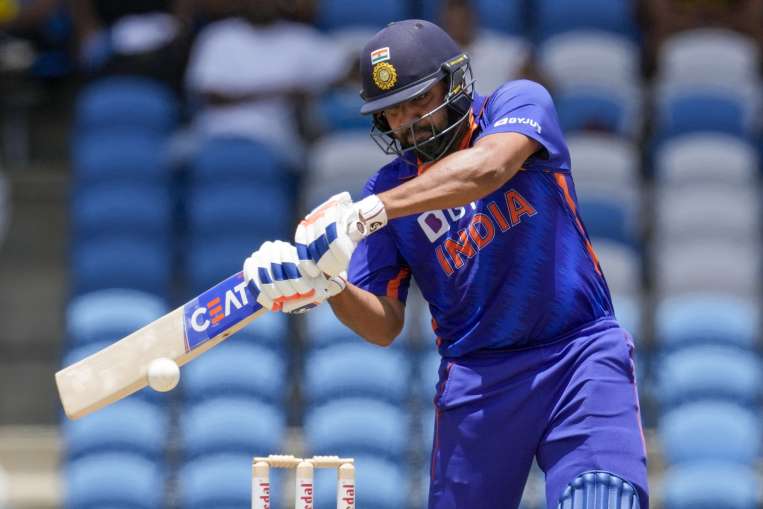 Highlights
Rohit Sharma will go to play Asia Cup for the 7th consecutive time
India won the last tournament in 2018 under the captaincy of Rohit Sharma
Rohit Sharma close to Sachin Tendulkar's record of most runs
Asia Cup 2022, The 15th edition of the Asia Cup will be played in the UAE from August 27. On August 28, there will be a great match between India and Pakistan. As soon as he enters this match, Indian team captain Rohit Sharma will make a big record in his name. Hitman will become the first Indian cricketer to play in 7 consecutive Asia Cups as soon as he enters this match. He has played this tournament 6 times so far and has represented Team India in 26 matches. Significantly, India has won this title the maximum number of times. The previous title was won by the Indian team in 2018 under the captaincy of Rohit Sharma.
Hitman can break even Sachin Tendulkar's record
Not only this, Rohit Sharma's eyes will also be on the record of Master Blaster Sachin Tendulkar. Actually Sachin Tendulkar is the highest run scorer in the Asia Cup by the Indian player. At the same time, now Rohit has a chance to overtake him. Sachin Tendulkar has scored 971 runs in 21 innings of the Asia Cup at an average of over 51, including two centuries and seven half-centuries.
Asia Cup: From 1984 to 2018, the Asia Cup was organized 14 times, know who are the top-5 batsmen and bowlers of the tournament
On the other hand, Team India's current captain Rohit Sharma has scored 883 runs in 26 innings so far. He is also the second highest run-scorer for India in the tournament. Rohit performed brilliantly in the last edition (2018) and also won the team the title under his captaincy. In the 2018 Asia Cup, he scored 317 runs in five innings. This also included his one century against Pakistan.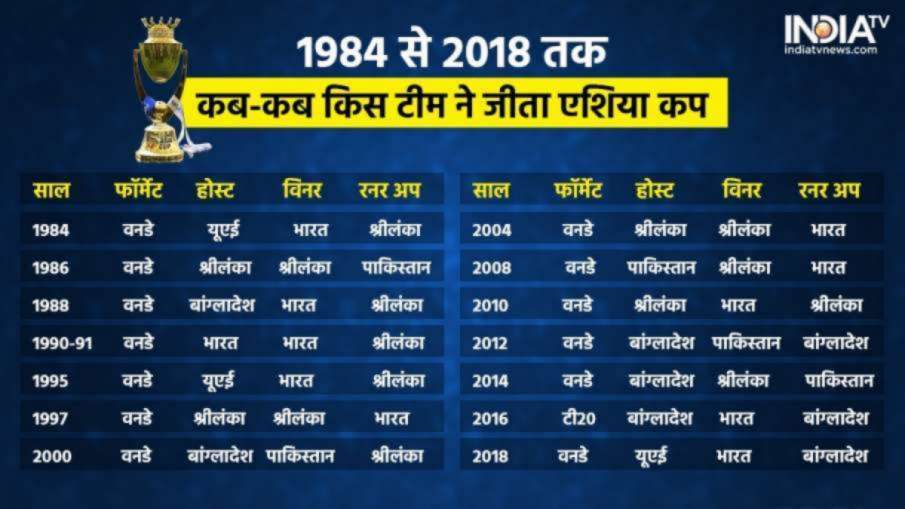 All winners of Asia Cup from 1984 to 2018
How many runs did Virat Kohli score in Asia Cup?
If we talk about former India captain Virat Kohli, then he is the third highest run-scorer for India in the history of the tournament. He has scored 766 runs in 14 innings of this tournament at an average of 63.83. Virat is also the only Indian player to score three centuries in the Asia Cup. Apart from him, former captain Mahendra Singh Dhoni had won the Asia Cup trophy in 2010 after a 15-year-long wait for India under his captaincy. He is at number four in terms of highest run scorer for India in the history of the tournament. He has scored 690 runs in 20 innings at an impressive average of 69.00, which includes one century and three fifties.