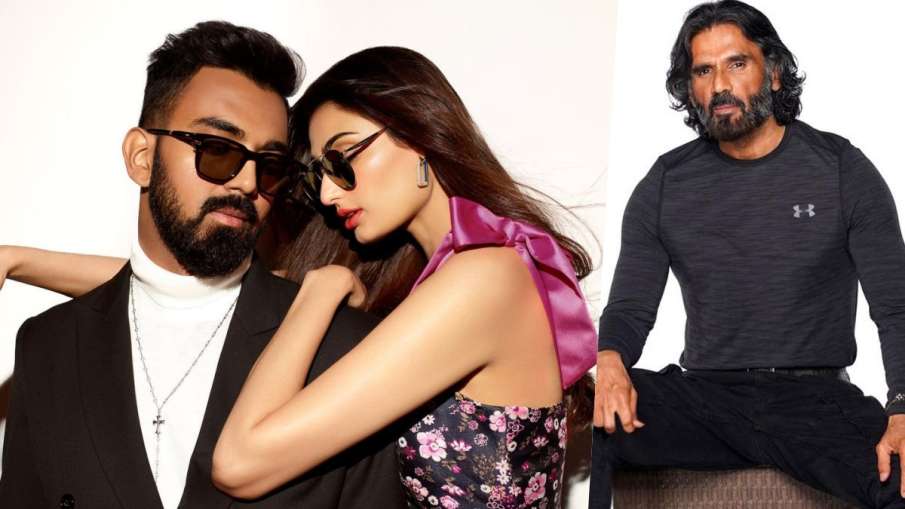 Highlights
Suniel Shetty reveals wedding plans of Athiya and KL Rahul
Athiya Shetty is the daughter of Bollywood actor Suniel Shetty.
KL Rahul and Athiya Shetty's affair is going on for many years
Athiya Shetty KL Rahul Marriage: KL Rahul is in discussion. Although he could not do much as a batsman on the Zimbabwe tour, he remains in the limelight. The reason for this is the speculations related to her and Athiya Shetty's affair and marriage, which are being made after the interview of Bollywood actor Suniel Shetty. Although the news related to the marriage of Team India's opener Rahul and Athiya Shetty came many times before, but in the end all these proved to be just rumours. But this time Suniel Shetty himself has given special hints about the wedding plans of his daughter Athiya and star batsman KL Rahul.
Suniel Shetty reveals Rahul-Athiya's wedding plans
Suniel Shetty, popularly known as 'Anna' in Bollywood, while talking to InstantBollywood, told when Athiya and Rahul can tie the knot. This interview of Shetty has gone viral on social media in which he is seen talking about Indian vice-captain Rahul and his daughter's marriage.
In this interview, when actor Shetty was asked that what is the planning for the marriage of his daughter Athiya and KL, what is the preparation, when will the wedding take place? His simple and simple answer was, "When the kids decide, it will happen. Rahul has a very tight schedule right now. Now there is the Asia Cup, then Australia is coming, followed by the series with South Africa and then the T20 World Cup. You can't get married on one day's rest day."
Rahul-Athiya may get married at the end of the year
It is clear from the words of Suniel Shetty that things about marriage are in serious stage, but Rahul has a problem related to free time. The Indian team will play two series back to back against Australia and South Africa after the end of the Asia Cup on September 11. After this the team will take part in the T20 World Cup to be held in Australia in October-November. After this mega event in Australia, the Indian team will go on a tour of New Zealand. In all these matches, KL Rahul will be a part of the core team of Team India.
That is, before November 30, Rahul does not have time for marriage. But after this he can take seven rounds with Athiya Shetty and tie the knot with full leisure.