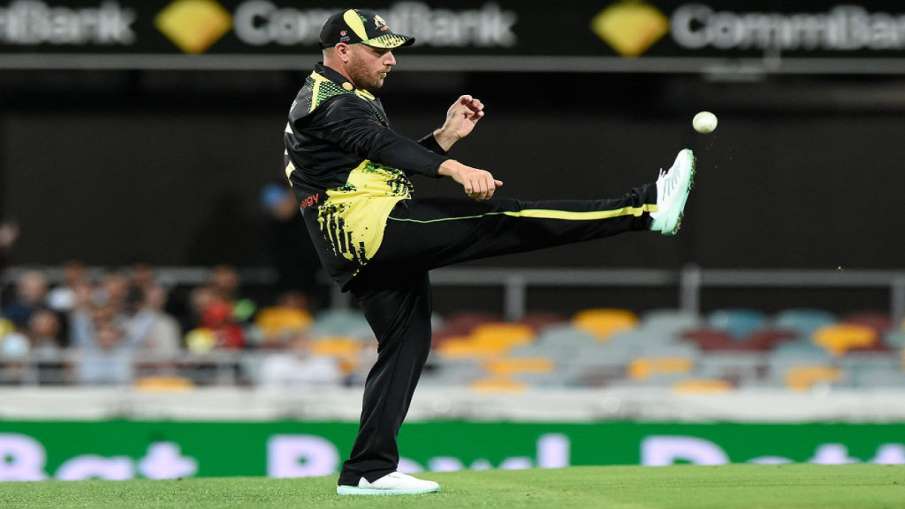 Highlights
T20 series being played between Australia and England
England's team leads 1-0 in the three-match series
Close defeat to Australia in the first match
AUS vs ENG: The first T20 match played between Australia and England was very much discussed. In terms of the game, where more than 400 runs were scored in the match, there was also controversy in the match. The matter of Matthew Wade's push to Mark Wood was not yet settled when an act of Australian captain Finch landed him in trouble. Angered by his actions, the International Cricket Council (ICC) has also reprimanded him.
Actually Aaron Finch was heard arguing and abusing the umpire in the match against England in Perth on Sunday and all this was recorded in the stump mic. The whole incident happened in the ninth over of England's innings, when Buttler's shot did not hit the bat properly and the ball went behind the wicket to Matthew Wade. After this, Finch was seen getting confused with the umpire regarding the appeal of the catch. He also went to the umpire and said abusive words to him.
This act of Finch was found guilty of Level 1 of the ICC Code of Conduct. He was warned by the ICC for violating Article 2.3. According to this article, it is wrong to use abusive words during any international match.
The Australian captain also admitted his mistake, after which he was given the first warning and a demerit point was also added to his account. This means that if Finch commits such a mistake again this year, he may also get a one-match ban.
Explain that when a player gets four or more demerit points during 24 months, then he is banned.
Talking about Finch, the Australian captain, who has been struggling with his form for some time, seems to be returning to his rhythm. He also changed his batting order in the first match and it also benefited him. Finch can now once again be seen opening the innings with Warner.