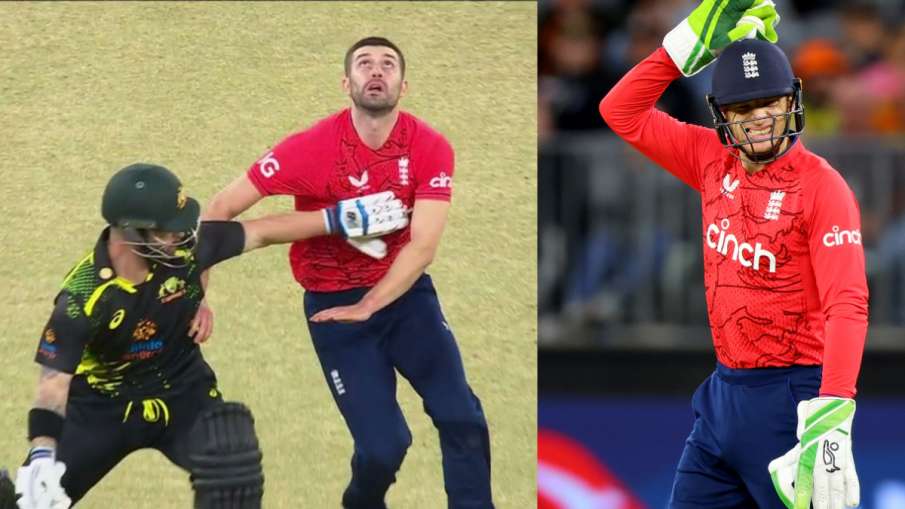 Highlights
England beat Australia by 9 runs in first T20
Australia's Matthew Wade had fouled during the match
English captain gave shocking statement on Matthew Wade's action
AUS vs ENG: The first match of the three-match T20 series between England and Australia was played in Perth on Sunday. In this match, England defeated hosts Australia by 8 runs. But in this match, Australia's wicketkeeper Matthew Wade did such an act, whose discussion started in the whole cricket world.
what is the whole matter
Actually Matthew Wade took the catch off Mark Wood's ball. But when Mark Wood went to catch that catch, Matthew Wade stopped Wood from catching that catch by putting his hand. There has been a big statement from the England captain on this. Butler said that if we appealed to him, it would have spoiled the atmosphere.
what did the butler say
There was a lot of discussion in the media about the incident that Butler should have appealed later, but the England captain said, "I haven't really seen what happened and we have just arrived in Australia so I thought to keep the game going." " Butler continued, "I was asked if I wanted to appeal and I thought we were going to be here in Australia for a long time. It could be risky to do it all so early in the trip."
If Butler had appealed, Wade could have been dismissed for obstructing the field. "I was just looking at the ball," Butler said. "It's hard enough, I don't know what exactly appeals to me, I was probably trying to ask some of the other players." Wade played this match. He scored 21 runs in 15 balls, although he could not win the match for Australia in this match, but his action has surprised everyone.
Also read: