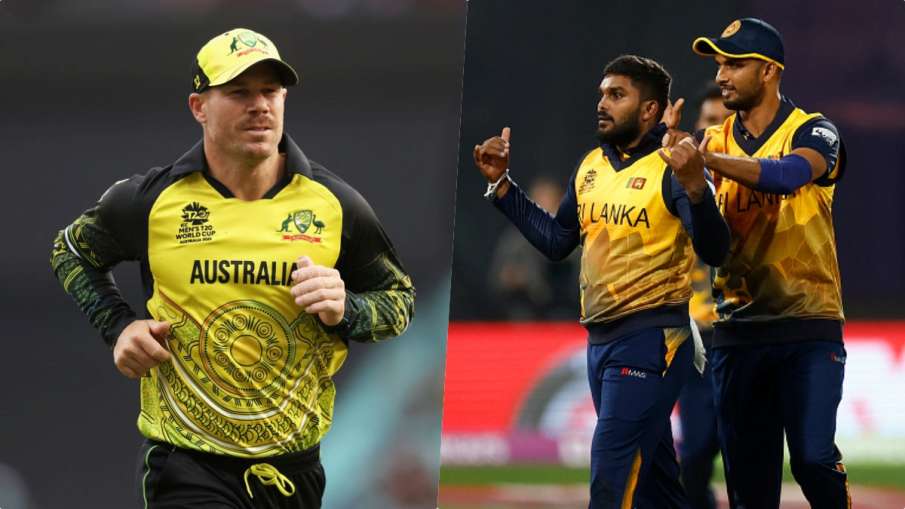 AUS vs SL: Australia and Sri Lanka will face each other in the Super 12 stage of the T20 World Cup today. In this Group A match, defending champions Australia will go on to register their first win of the tournament, while the Sri Lankan team will try to shock the hosts by continuing their victory chariot.
Today's match is very important for Australia. After a lopsided defeat at the hands of New Zealand, they will now have to win at all costs to stay in the race for the semi-finals and that too by a huge margin. On the other hand, Sri Lanka has made a strong comeback after suffering an upset at the hands of Namibia in the first round, although during this time many of its star players have been out of the tournament due to injuries. In such a situation, the road will not be easy for the former champion.
Important match between the two teams
If both the teams have to win here, the performance of some of their key players will matter a lot. Although every player is important in T20, but we are going to tell you about a total of five such players of both the teams who are adept at turning matches on their own.
David Warner:
Australia's opener David Warner is famous for playing explosive and big innings. Taking a look at Warner's figures, he has scored 11 half-centuries and one century in 26 T20 matches since 2019. His performance this year is even more dangerous. He has scored 301 runs in 8 matches with a strike rate of 154 and three half-centuries. Warner's record against Sri Lanka is even better. He has so far scored 642 runs in 16 matches against this opposition team.
Mitchell Starc:
Sri Lanka will have to be very careful with Australian fast bowler Mitchell Starc. Known for his fast swing bowling, Starc is adept at destroying a team's batting single-handedly. Looking at his figures, he has taken 10 wickets in 8 matches this year. But on Australian soil they become even more lethal. Here he has taken 21 wickets in 18 matches so far. At the same time, he has taken a total of 14 wickets in 10 matches against Sri Lanka.
Glen Maxwell:
Australia will have high expectations from this all-rounder today. Glenn Maxwell has not been in form for a long time and the team is also bearing the brunt of it. But everyone knows that if Maxwell returns to form, he can single-handedly turn the match around. Apart from the explosive batting, Maxwell also contributes to his bowling with wickets and excellent fielding. In such a situation, everyone's eyes will be on him even today.
Vanindu Hasranga:
His team will once again have high hopes from Sri Lanka's spin all-rounder Vanindu Hasaranga. Hasaranga continues to be Sri Lanka's star and match-winning spinner. Along with taking wickets continuously for the team, he keeps putting the opposition team in trouble. Hasaranga was the highest wicket-taker in the 2021 World Cup and this time too he has so far taken 9 wickets in his name.
Kusal Mendis:
Kusal Mendis, who opened the innings for Sri Lanka, has been in tremendous form. He has scored three half-centuries in the last four innings in this tournament. In this, he has scored two half-centuries in consecutive matches. If Mendis is in form, he has the ability to make quick starts in the powerplay as well as play big innings. Mendis remains the highest run-scorer in this time's World Cup with 171 runs.