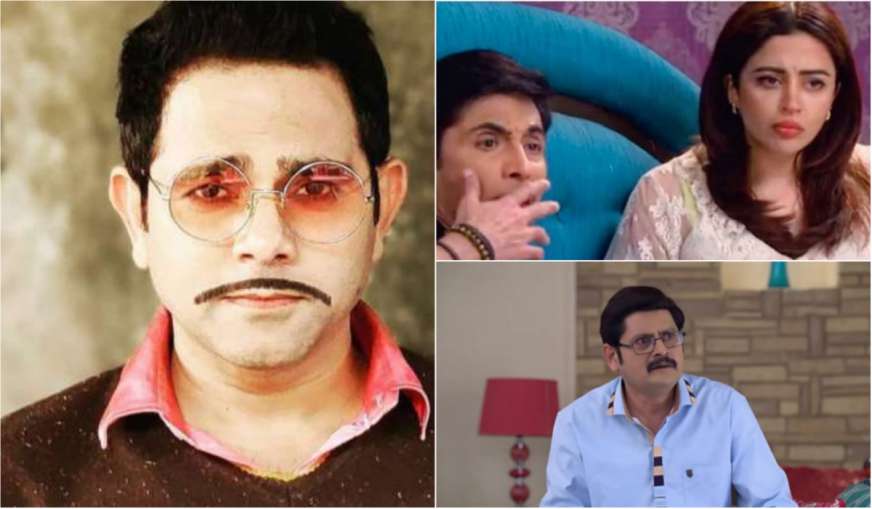 Bhabi Ji Ghar Par Hai: Bhabiji Ghar Par Hain is a famous TV show. Actor Dipesh Bhan, who played the role of Malkhan in this show, passed away a few days ago. Let us tell you that actor Dipesh Bhan had a brain haemorrhage. After the sudden passing of someone, along with grief, financial crisis also comes on the family. At the same time, something similar happened with Dipesh Bhan's family as well. There is a debt of lakhs on the family which will have to be paid by the wife in the form of home loan. In such a situation, Dipesh's co-stars are coming forward to help his family. Recently, 'Bhabi Ji Ghar Par Hain' stars Asif Sheikh, Rohitash Gaur have given information about the fraud happening in the name of Deepesh's fund.
Asif Sheikh i.e. who plays Vibhuti ji in the show has shared a video on Instagram. In this video, he is telling that frauds are taking place to raise money in the name of Deepesh Bhan. At the same time, this video also features actor Rohitash Gaur, who plays Tiwari in the Bhabiji show. Both the actors are appealing to the people not to send help in the fake account running in the name of Dipesh.
Saumya Tandon appealed for help
Let us tell you that earlier Gori Mem i.e. actress Saumya Tandon had come forward to help Dipesh's family. By creating a fund, Soumya appealed to the people to collect money for the loan and donate as per their wish.
send money in this link only
Asif Sheikh told that Dipesh's family has a debt of 50 lakhs. We have started fund raising campaign to help his family. Rohitash Gaur says that, during this time it is sad that some people have created fake accounts in the name of Dipesh. All the money of help is going to them. So don't fall into this fraud. Asif has also released a link to the Ketto website named after Dipesh's Bhan in the caption of his Insta video. On this link, an appeal has been made to the fans to send help for Dipesh's family.