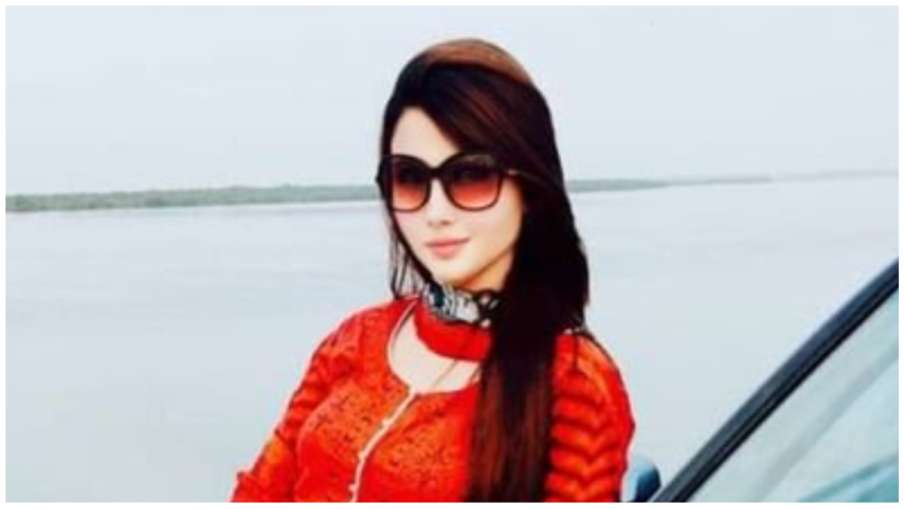 The T20 World Cup 2022 matches are going to be a great adventure to see. The race for the semi-finals is currently underway. The Indian team has won three out of their four matches and going to the semi-finals is almost certain. India had to face defeat only to South Africa. Now the next match of the Indian team will be with Zimbabwe on November 6. Meanwhile, a Pakistani actress has created panic on social media. He has made such a tweet, which is going viral in a tremendous way and people are commenting fiercely on it. Actually he has written the same thing.
Pakistani actress Sehar Shinwari
Pakistan's famous actress Sehar Shinwari has made a tweet, in which she has said that if Zimbabwe's cricket team defeats Team India in a miraculous way, then she will marry a young man from Zimbabwe. Earlier, when the World Cup match between India and Bangladesh was being played on Wednesday, Sehar Shinwari was constantly tweeting and wishing Bangladesh victory. When it rained during the match, she looked very happy and she felt that Bangladesh team would win this match, but it could not happen. When the match started again, the Indian team won the match by five runs. She is also getting trolled a lot after this tweet by Sehar Shinwari. But this likes and shares are also getting a lot.
Strong comments are coming on Sehar Shinwari's tweet
The comments coming on Sehar Shinwari's tweet are also very funny and interesting. Some Indians are seen describing themselves as Zimbabweans, as well as some people say that what you want will not happen, so how will you remain a virgin in life. Although it is also important to know that a team like Zimbabwe is not in a position to defeat India, but the same Zimbabwe team had defeated Pakistan. Pakistan first lost to Team India and after losing to Zimbabwe, Pakistan's hopes of going to the semi-finals were also dashed. Now even if the Pakistani team wins all its remaining matches, it will still have to depend on the performance of other teams. Overall, it can be said that Pakistan's journey to this year's World Cup is almost over. But Sehar Shinwari's tweet has definitely become a hit on social media.