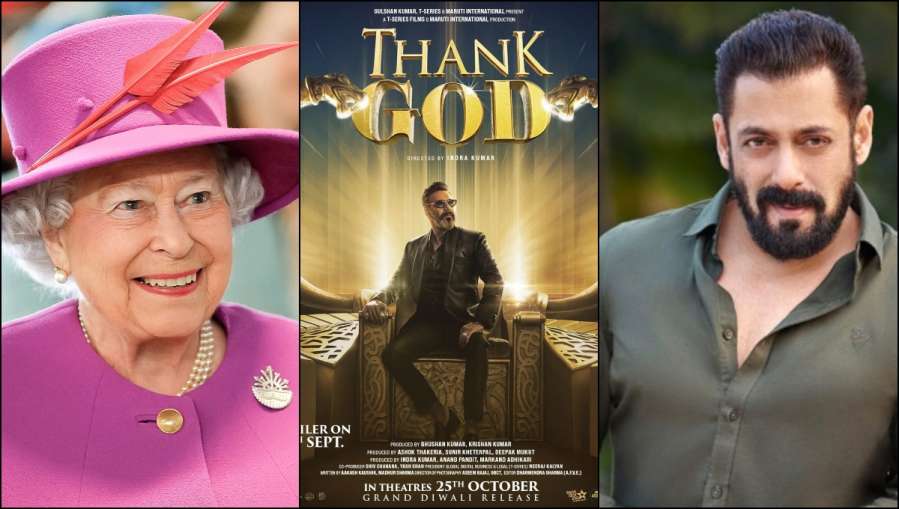 Bollywood Wrap: We are back once again with today's full day's funny news. You will find every up-to-date news from the small screen to the big screen world right here. Be it films or serial masala is found everywhere. Everyone is also eagerly waiting for all the latest news from the world of gossip. That's why our eyes remain on the entertainment industry. So that you do not miss any big news. In such a situation, today we have brought again 5 big news of today…
Salman Khan
Bollywood actor Salman Khan often remains in the discussion about his films. Along with acting, Salman Khan also has a good understanding of business. These days the superstar is quite involved in the real estate business. According to the information received, Salman Khan has signed a deal regarding his property built in 27,650 square feet area. Actually the actor has renewed the agreement of a property located in Santacruz West, Mumbai. According to which he will get the rent of this property at Rs 89.6 lakh in the first year and next year it will increase to Rs 94.08 lakh per month.
Thank God Trailer
The trailer of Bollywood actor Ajay Devgn, Sidharth Malhotra and Rakul Preet Singh starrer 'Thank God' has been released. A tremendous dose of comedy is being seen in this trailer of 3 minutes and 9 seconds. At the beginning of the trailer, it is shown that Sidharth Malhotra is talking on the phone while driving the car. Due to saving a person, he gets into an accident of his own. After which his eyes open in Yamlok and Chitragupta i.e. Ajay Devgan is waiting for him in Yamlok. Where Ajay gives his introduction and accounts of Siddharth's deeds.
Vidyut Jammwal
Bollywood actor Vidyut Jammwal is also very active on social media and keeps on presenting something fresh for him every day. Meanwhile, Vidyut has made everyone shudder with his latest social media post. Actually Vidyut Jammwal has shared his new pictures on his social media account. In the pictures, the actor is seen covered in a sheet of snow in the freezing cold. Not only this, in this freezing snow, Vidyut can be seen practicing yoga.
Queen Elizabeth II Death
The news of Queen Elizabeth's death has left everyone in shock. The 96-year-old Queen breathed her last at Balmoral Castle in Scotland. Expressing grief over the death of the Queen, all Bollywood stars including PM Modi have shared a post for her. Anushka Sharma, Kareena Kapoor Khan, Shilpa Shetty, Sushmita Sen, Riteish Deshmukh and other Bollywood celebrities have condoled his demise.
Kajol
Bollywood actress Kajol is going to debut on OTT. This is the Indian version of the digital series 'The Good Wife'. The first look of the series, titled 'The Good Wife – Pyaar, Kanoon, Dhoka' was released on Thursday. Kajol is seen in the role of a lawyer in this series. The actress is very excited about her OTT debut.