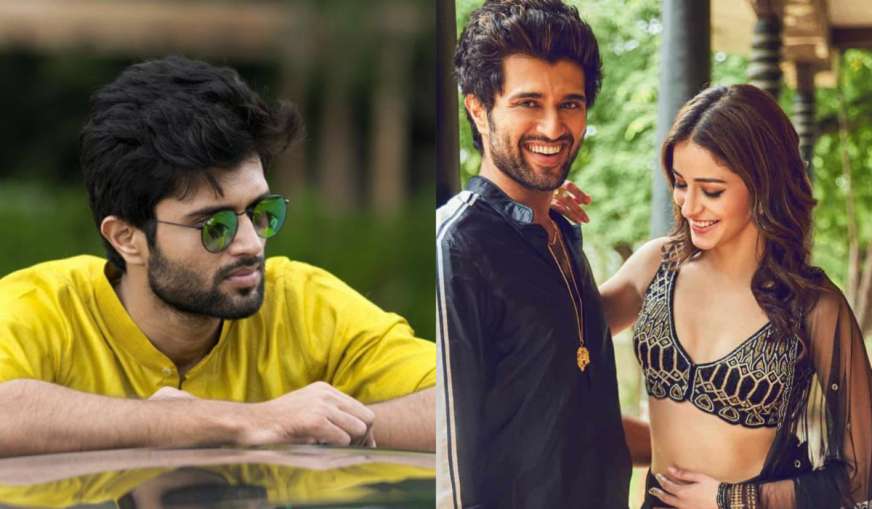 Highlights
Trollers furious with Vijay Deverakonda's statement
#BoycottLiger is trending on Twitter
Karan Johar and Ananya Pandey were also targeted
Boycott Liger: There is a cloud of crisis in Bollywood these days. The year 2022 is not proving to be good for Bollywood films. This year only a few films have made good collections at the box office. On one hand, while films are not running, on the other hand Bollywood films are facing 'boycott'. For the last several days, 'Boycott Bollywood' is trending continuously on social media.
Due to the boycott, even big films like Aamir Khan's 'Lal Singh Chaddha' and Akshay Kumar's 'Raksha Bandhan' could not show anything special at the box office. Most of Bollywood's Hindi films are falling prey to this, including many movies including Shahrukh Khan's 'Pathan', Hrithik Roshan's 'Vikram Vedha' and Salman Khan's Ek Tha Tiger 3. In the last few years, so many films have been trolled, which have had a bad effect on the box office. In such a situation, now Ananya Pandey and South Star Vijay Deverakonda's film 'Liger' has also come under the target of trolls. And #BoycottLigerMovie is trending on Twitter. After all, why this film came on the target of trollers, let us tell you.
Why is 'Liger' film being boycotted?
A lot of tweets are being seen on the social media platform Twitter with #BoycottLigerMovie. In these tweets, social media users have written different reasons. Some have written that they are boycotting Liger because of Karan Johar's production, while some have written that their film was boycotted because of Vijay's comment in defense of Aamir Khan's film 'Lal Singh Chaddha'. being done. So while some users are boycotting Vijay Deverakonda's film because of his reaction on the boycott culture. So while some users do not want to watch this film because of Ananya's name in the drugs case.
Trouble making a statement of Vijay?
In a recent interview, when Vijay and Ananya were asked about the boycott culture, Ananya looked very serious on this question, but Vijay said in the attitude that whoever has to see this film will see it, whoever does not have to watch it on phone or TV. Will see The same thing of Vijay knocked down the troll army. This is the reason that now his next target is 'Liger' film.
Film boycott started on Twitter
After this statement of Vijay Deverakonda, the anger of the users has flared up. A lot of tweets are going viral on Twitter and #BoycottLiger #BoycottKaranJohar #BoycottVijay Deverakonda is trending. Let us show you the reaction of the trollers.
Let us tell you that 'Liger' movie is releasing in theaters on August 25. It is directed by Puri Jagannath. It will be released in many languages ​​including Hindi.