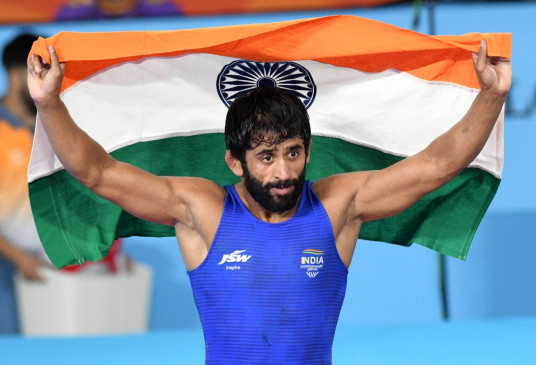 Digital Desk, Birmingham. Former Asian and Commonwealth Games winner Bajrang Punia clinched gold in the men's freestyle 65kg category at Birmingham 2022 after beating Canada's Lachlan McNeill 9-2 in the final on Friday. Tokyo Olympic bronze medalist Punia won the gold medal in the Gold Coast four years ago. He entered the field with aggressive intentions and did not give his young Canadian rival many chances.
The Canadians were a bit defensive in the first leg but launched a good attack early in the second leg and reduced the margin to 2-4. But Punia, world No. 1 in his division, again effected two one-leg takedowns to widen the gap. He got another point when he knocked his opponent out of the combat zone with another one-legged catch.
With seconds to spare, the 27-year-old Indian finished the bout with another take down to win 9-2 and officially claim the gold medal. After his win, Punia said, "I am very happy with my performance here. I came here to win a gold medal and I did it.
Asked if he intentionally went into attack mode from the very beginning, Punia said that he had promised his fans to bring back his attacking style from 2017 and it is part of his process to get back into that style. .
(IANS)
Disclaimer: This is a news published directly from IANS News Feed. With this, the team of bhaskarhindi.com has not done any editing of any kind. In such a situation, any responsibility regarding the related news will be with the news agency itself.