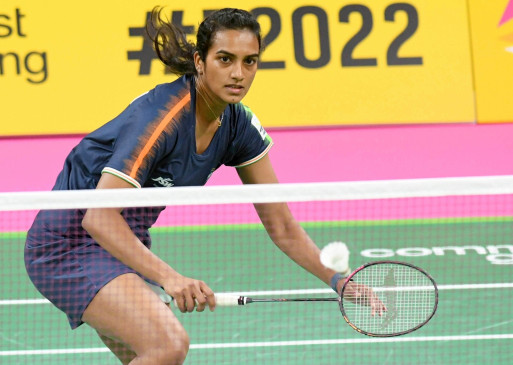 Digital Desk, Birmingham. Indian shuttlers are building their medal hopes from the badminton events at the Commonwealth Games here. The top two singles shuttlers advanced to the quarterfinals. At the same time, a women's doubles pair reached the quarter-finals here on Friday. Women's top seed and two-time Olympic medalist PV Sindhu advanced to the women's singles quarterfinals with an easy straight game win over Uganda's Husina Kobugabe at the National Exhibition Center (NEC) here.
Sindhu, who won a silver medal in the 2018 season at Gold Coast, won against an opponent 21-10, 21-9. Sindhu will next face Malaysia's Jin Wei Goh in the mixed team final. Sindhu defeated Jin Wei Goh 22-20, 21-17 in the team event. Men's third seed and World Championship 2021 silver medalist Kidambi Srikanth also advanced to the singles quarterfinals, beating his 19-year-old rival from Sri Lanka 2-0.
Srikanth, who won the silver medal at the 2018 Commonwealth Games in Gold Coast, Australia, defeated Dumindu Abevikrama 21-9, 21-12. He will next face England's Toby Penty in the quarter-finals when the local star returned with a 25-23, 21-12 win over Scotland's Callum Smith in a round of 16 match.
(IANS)
Disclaimer: This is a news published directly from IANS News Feed. With this, the team of bhaskarhindi.com has not done any editing of any kind. In such a situation, any responsibility regarding the related news will be with the news agency itself.