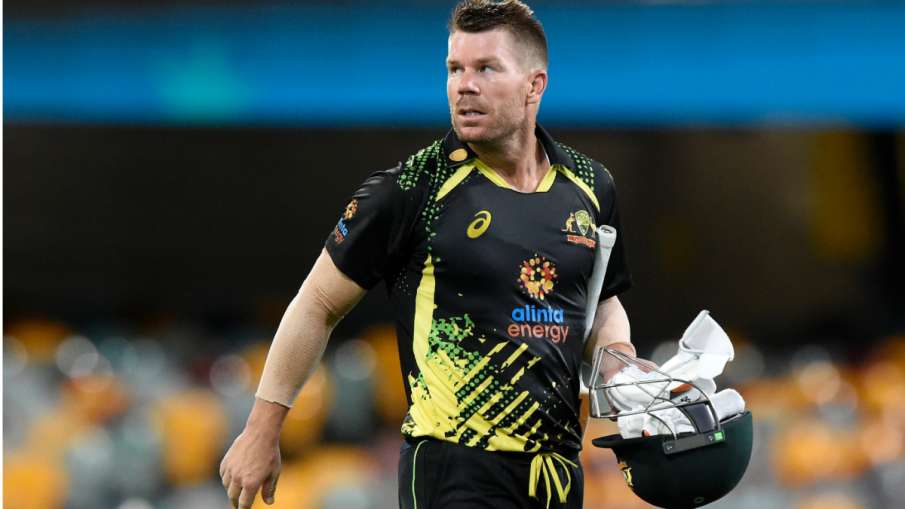 Highlights
David Warner's captaincy may soon be banned
Warner was banned in the year 2018
Ban was imposed in the case of ball tampering
David Warner: Australia's star opener batsman is once again the subject of discussion in the media. Actually, David Warner was banned permanently in the year 2018 for captaining David Warner due to ball tampering. With this, former Australian legend Greg Chappell has given his opinion.
What did Greg Chappell say?
Amid reports in the Australian media that the captaincy ban imposed on David Warner has been lifted, legendary cricketer Greg Chappell has said that the 35-year-old Warner should be relieved. Chappelle realizes that it is time to forgive and forget.
Warner's chances of taking over the captaincy of the one-day team have increased after Aaron Finch's retirement from ODI captaincy but it is understood that there are many obstacles in his way, the biggest obstacle being Cricket Australia's re-writing of its code of conduct.
In the year 2018, Cricket Australia banned three players, including Warner, for ball tampering in the Cape Town Test. Warner was banned outright from assuming the captaincy for the rest of his professional career. Warner, who returned to the Australian team after serving the ban, has contributed significantly to the team's many notable victories. Including the T20 World Cup title win in the UAE last year. Since then, his behavior has also appeared to be the best, leading to several current and former players including Test captain Pat Cummins urging Cricket Australia to lift the ban on Warner.
Chappell said everyone should be given a second chance while the CA chief is considering adding a new rule to the code of conduct to review long-term sanctions on the basis of good behavior.
Chappell said that the time has come for Warner to return to the role of captain. Now is the time to go ahead with the policy of forgive and forget. "I think this decision should be changed," he said.
After Finch's retirement from ODIs, there is a strong possibility that Warner will be asked to take over the captaincy of the ODI team. Big Bash League team Sydney Thunder also wants Warner to be the captain of the team for the upcoming edition.
(Inputs By IANS)
Also read:
Virat has this unique record in T20 World Cup, no player could do this in 15 years
AUS vs ENG 3rd T20I: Australia got a big setback before the third T20, David Warner was out of the team due to injury