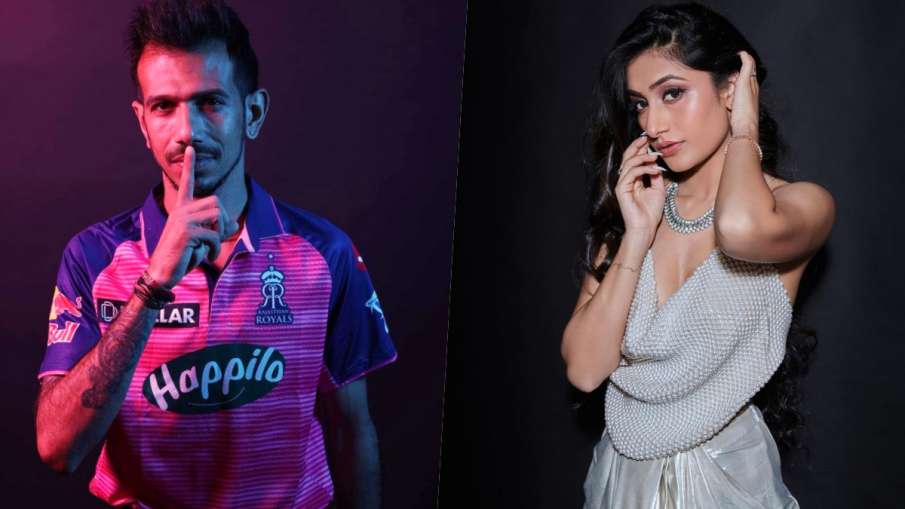 Highlights
Dhanshree Verma and Yuzvendra Chahal married in December 2020
Dhanashree and Yuzvendra met in the first lockdown of 2020
Dhanshree Verma removed Chahal surname from Instagram profile
Dhanashree Chahal Video: Recently, some news was jumping in the media about the Indian cricket team's spinner Yuzvendra Chahal and his wife Dhanashree Verma. Actually Dhanashree had removed Chahal from his surname on Instagram. After which it was being said that all is not well between the cricketer and his model wife. After this, Chahal himself had termed all these reports as false, calling them all mere rumours. After this Dhanshree also shared Chahal's message. Now after the news of these controversies, a video has surfaced in which both Chahal and Dhanashree were seen.
Both shared this video on their respective Instagram profiles. However, it was a funny video in which Dhanashree says that I am going to maternal home for a month. After this Yuzvendra Chahal is seen dancing on a song and looks very happy. This was the first video in which both of them were seen together after rumors like rift and divorce between the two. This video is becoming fiercely viral on social media and fans are also liking the pair as usual.
Dhanashree did a long post
Dhanshree Verma shared a post on Instagram two-three days ago and gave updates of his real life. In this, he also mentioned the injury in his leg and the rumors about his life. Dhanashree had said that, earlier she was afraid, weak but all these things have made her stronger. Along with this, she also informed about her foot surgery and said that if she wants to dance again, she will have to undergo surgery.
After the rumors of divorce, Dhanashree posted and said- This injury got strength; Yuzvendra Chahal did this comment
What was the whole controversy?
Dancer, choreographer, actor Dhanshree Verma recently removed his surname 'Chahal' from Instagram. He and Yuzvendra Chahal were married in December 2020. After just 1 year 8 months of marriage, suddenly she surprised everyone by removing her husband's surname from her name. This was the reason that after this the news of rift between the two started coming to the fore. Not only this, there were rumors that both of them would also get divorced. The matter of marriage of Dhanashree Verma and Yuzvendra Chahal was also like 'Chat matchmaking pat marriage'. The two met Chahal for the first time through dance class in the first lockdown (2020). Then the two became friends and soon the friendship turned into love. Both of them stopped in August 2020 and they got married in December 2020.