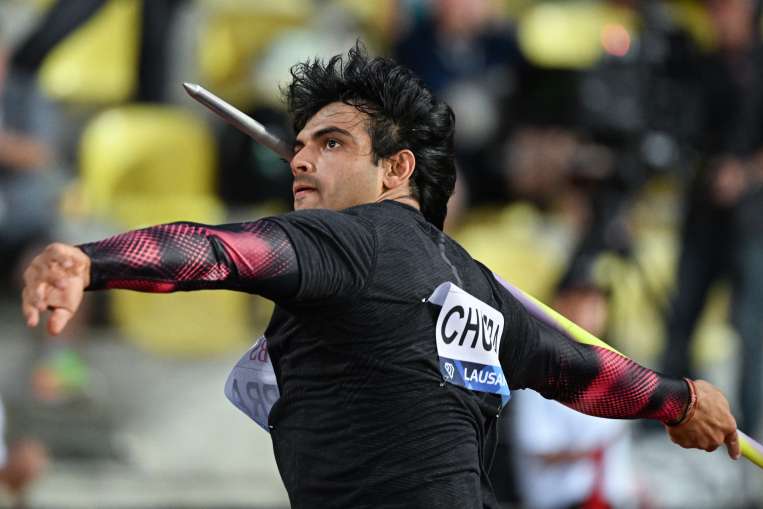 Highlights
Neeraj could not participate in the Commonwealth Games due to injury
Neeraj wins Lausanne stage of Diamond League series after recovering from injury
Chopra finished second in the Stockholm Diamond League
Diamond League Final LIVE STREAMING: Olympic champion and India's star athlete Neeraj Chopra will have a chance to create history today. Neeraj, who won gold in the javelin throw at the Tokyo Olympics, will try to clinch the title in the Diamond League final to be held in Zurich. Neeraj had earlier finished first in the Lausanne Diamond League in August. He became the first Indian to win the Diamond League leg stage title. He then secured his place in the Zurich final, finishing second in the Stockholm leg. He is the only Indian athlete to qualify in this time's Grand Finale. If Neeraj wins the title today, he will become the first Indian to win the Diamond League Grand File title.
Among the players participating in the final, Neeraj holds the record for the second best throw of the season. He has achieved a throw of 89.94 this season. While the record for the best throw of 90.88 meters is in the name of Czech Republic's Jakub Wadlech. Germany's Julian Weber will also be in the match, in which case Neeraj will have to face a tough challenge. The good news is that of the 6 javelin throwers in the finals, World Champion Anderson Peters of Grenada will not be due to injury. The winner of each competition in the Diamond League Finals will be given a trophy, $30,000 in prize money and a wild card for the 2023 World Athletics Championships in Budapest, Hungary.
Chopra has made a great comeback after injury
Neeraj Chopra missed the 2022 Commonwealth Games due to an injury, but after being out for a month, he made a spectacular comeback to qualify for the finals on 26 July by winning the Lausanne stage of the Diamond League series. He clinched the title with a throw of 89.08m in his first attempt at Lausanne. Here he made the third best throw of his career.
When will the Diamond League Grand Final be held?
The Diamond League Grand Final will be played in Zurich over two days from 7-8 September.
When will Neeraj Chopra's javelin throw event happen?
The men's javelin throw final will take place today (September 8) at 11:50 PM IST.
When and where can I watch live matches?
The Diamond League final will be live streaming and telecast on TV Sports-18 channel. In India, it can be seen by paying money on the Voot app. Apart from this, you can get every news and live updates related to Neeraj. India TV can be read on its website.