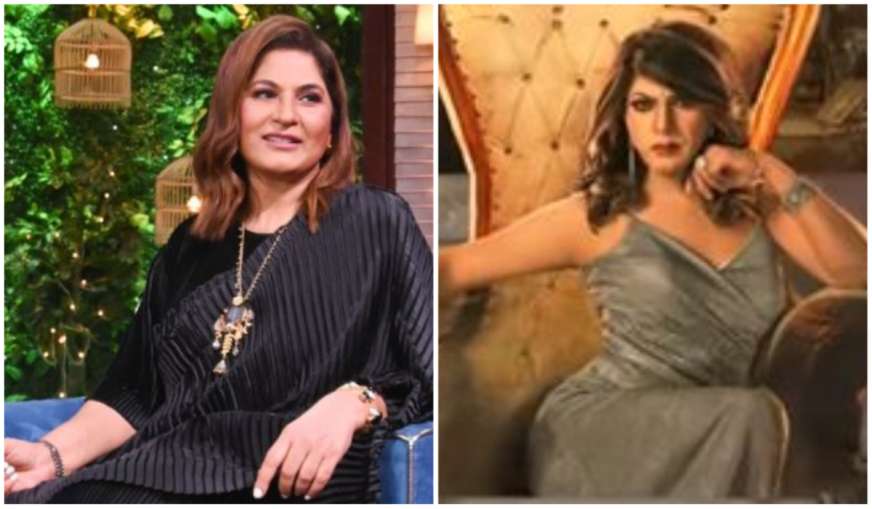 Haddi: Nawazuddin Siddiqui's film 'Haddi' is going to release soon. Nawazuddin Siddiqui is known for his strong acting. The makers of the film 'Haddi' made under the banner of Zee Studio have released the poster of the film. Since then, fans have been commenting differently in the poster. Seeing Nawaz in this look, the fans are not convinced that he is Nawazuddin Siddiqui. At the same time, many people are comparing Nawazuddin Siddiqui with Archana Puran Singh.
Ever since the poster of the film was released, it is becoming fiercely viral. In this poster, Nawazuddin Siddiqui Maharaja is sitting on a chair and his hands are covered in blood. At the same time, a sharp weapon is kept next to the chair. In this poster, Nawazuddin is not seen in the male getup but in the female getup. It is very difficult to recognize Nawazuddin in this look. She is wearing a gray shimmery gown and her hair is open.
Archana said this is my praise
As soon as the poster of the film is released, people are commenting fiercely on it. At the same time, some people believe that Nawaz Archana looks like Puran Singh in this look. At the same time, Archana said that my comparison with Nawaz is a matter of praise for me. Archana further said that Nawaz's look looks like me because of the hairstyle. Kapil Sharma used to do side pitting when I came in the beginning of the show. That's why people must have felt Nawaz and I look alike.
This character will enhance me more
At the same time, about this character, Nawazuddin Siddiqui says that 'I have played different interesting characters, but 'Haddi' will be a unique and special character because I have never done such a character before. It will further enhance me as an actor. 'Haddi' is a neo-revenge drama produced by Zee Studios, Anandita Studios (Radhika Nanda, Sanjay Saha) and directed by Akshat Ajay Sharma. It will be released in the year 2023.