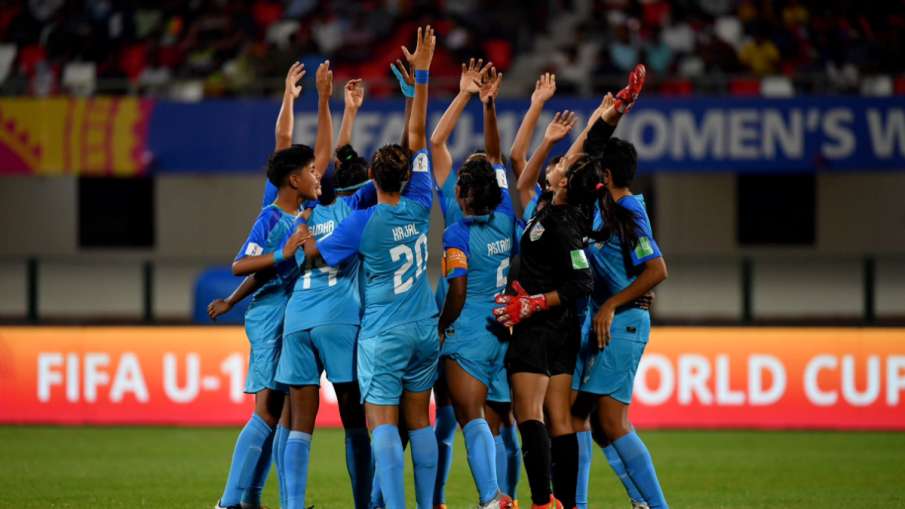 Highlights
The match between India and Brazil will be played on Monday
Indian team is out of the tournament
This match is important for Brazil
FIFA U-17 Women's World Cup: This year's Women's Under-17 FIFA World Cup is being played in India. India, being the host country, had qualified for this tournament. India had to face defeat in both the matches played in the group stage. India's team has not scored a single goal in this tournament so far. India has to play its third match against Brazil.
The hosts will try to make the most of the opportunity as the Indian women's football team takes on Brazil's very strong team in the FIFA U-17 World Cup here on Monday. The Indian team has already been knocked out of the race for the knockouts of the tournament but there is no doubt that the hosts' final match in the tournament will be very important for learning as world football giants Brazil is of a much better standard.
In their second Group A match, India conceded three goals in the second half and suffered an embarrassing 0-3 defeat against Morocco on Friday, leaving the team out of the race for the knockout stage of the tournament. India lost the first match 0-8 against the US and after the team's two consecutive defeats, head coach Thomas Dennerby admitted that his team technically did not play as expected. Dennerby wants his players to show more confidence in attacking when they take on Brazil in their final match.
What did the coach of the team say
Brazil's senior women's team was ranked ninth in the latest FIFA rankings released this week. Dennerby is aware of Brazil's potential but at the same time feels that their players are capable of proving themselves on the field. "We have to focus a lot on defense but we also know that football is not just defence. It would be good for us to score goals in the tournament." Dennerby added, "Brazil is a good team. And we also know that Brazil are posing a challenge to ensure their place in the knockout stage so I think they will leave no stone unturned." Dennerby said Indian girls are willing to play for their reputation against Brazil. are ready. "We will fight and try to score a goal. It would be nice to walk out of this tournament with a goal.
India will be hoping for a good and positive farewell by scoring goals in this match. For India, this match is very important in terms of learning. India may have been knocked out of this tournament. But being a part of this World Cup, he gained a lot of experience. Which will take Indian football to new heights in the coming days.
(Inputs By PTI)