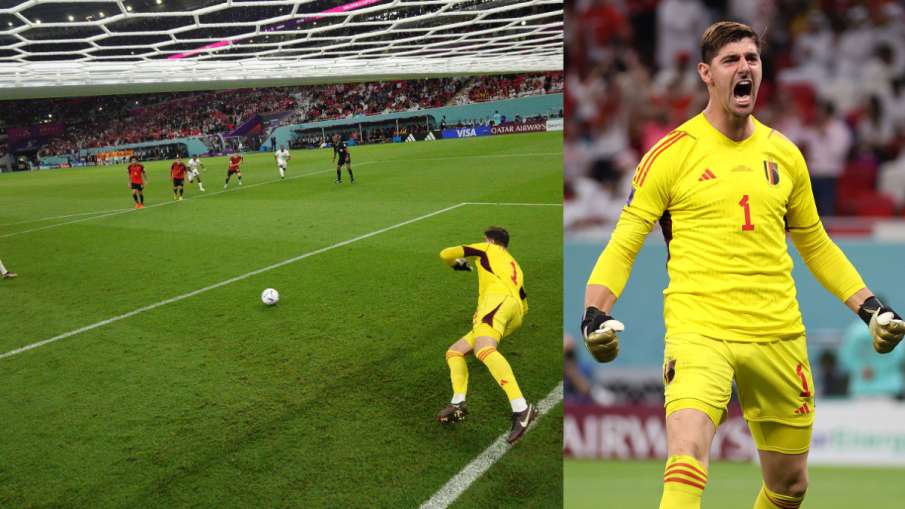 In the FIFA World Cup, a late night match was played between Belgium and Canada on Wednesday. In this match, Belgium was defeated by a margin of 1-0. This was the first match of both the teams in the group stage. Canada's dream of returning to the World Cup after 36 years was dashed by Belgium. After this victory, the Belgian team has moved to the first position on the points table. There was a close fight between the two teams in this match. But a single goal by the Belgian team was enough to win them, as the Canadian team could not score a single goal till the full time of the match. Although the Canadian team got many opportunities, but they could not succeed in converting those opportunities into goals. The Canadian team last played the FIFA World Cup in the year 1986. After this defeat, the journey ahead in the World Cup will not be easy for the Canadian team.
Talking about the match, the Canadian team spent most of its time in the Belgian box, but the team did not score a single goal. In this match, Belgian goalkeeper Thibaut Courtois and the defense unit played brilliantly. The Canadian team missed a great chance in the 10th minute of the match and the team's Alphonso Davies could not convert the penalty kick into a goal and goalkeeper Thibaut Courtois managed to stop the kick. It was Alphonso Davies' first penalty kick in his international career and he failed.
Just before halftime, Belgium scored a goal in the 44th minute to take a 1-0 lead in the match. Mickey Batsui of Belgium scored this goal by penetrating the Canadian defense. The Belgian goalkeeper saved another Canadian attempt in the second half. This opportunity came for Canada in the 77th minute of the match. After this, Belgium did not give Canada a single chance and maintained a 1-0 lead till full time. Apart from Belgium and Canada, Group F also has teams from Croatia and Morocco. The result of the other match played between these two teams was a draw. Canada has to play against these two teams in their next two matches.