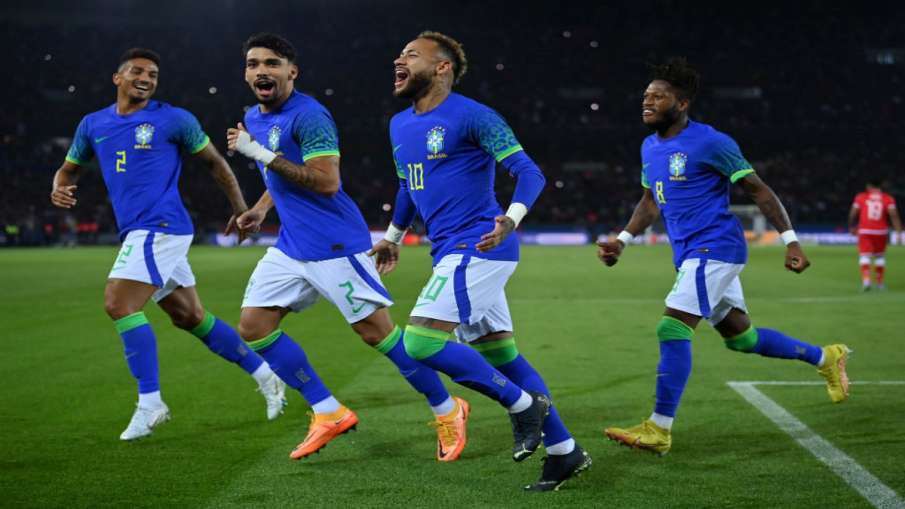 FIFA World Cup: Fans around the world are currently waiting for the FIFA World Cup to be held later this year. Considered to be the biggest tournament in the history of football, this tournament will be held in Qatar this time. Every football fan keeps an eye on this tournament, so this year it has to be seen which team lifts the FIFA trophy. But before that a good news has come out for the five-time champion team Brazil.
Brazil team reached the top
Brazil extended its lead over second-placed Belgium in the latest FIFA rankings released on Thursday to take the field as the top-ranked team at this year's World Cup starting November 20 in Qatar. Brazil won two of their warm-up matches against Ghana and Tunisia in September, while Belgium lost to the Netherlands in one of two matches of the Nations League. Argentina is at number three and 2018 World Cup champions France remains in fourth place.
Qatar is at number 50
Hosts Qatar are ranked 50th, just one notch ahead of Saudi Arabia (ranked 51). Ghana will be the lower ranked team in the World Cup from 61st place. Group B in the World Cup is very strong ranking wise with all four teams in the top 20. There are teams from England (5th), America (16th), Wales (19th) and Iran (20th). Italy's team has gained one place to reach number six in the rankings. But they are the highest ranked team not to qualify for the World Cup. In this way Italy could not qualify for the World Cup in two consecutive stages.
Spain at number 7
Spain is ranked 7th down a place, while the other top 10 teams of the Netherlands, Portugal and Denmark have remained unchanged in their rankings. At the same time, 2014 champion Germany is in 11th place. Russia has moved up two places to 33rd place despite not playing any recognized matches in 2022. The Russian team was suspended due to the attack on Ukraine.