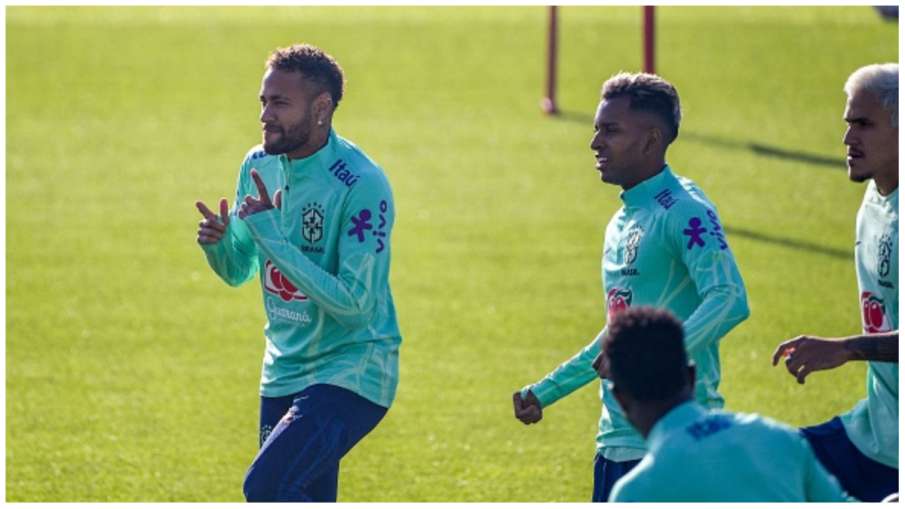 FIFA World Cup 2022 : The FIFA World Cup 2022 is currently thrilling the whole world. There are fierce competitions between the teams and many upsets are also being seen. But in the meantime, football fans are waiting for the day when the Brazilian team will take the field and work to increase the thrill of their game even more. Meanwhile, the players of Brazil are also busy preparing for the first match, they are preparing for the game, as well as when the goal is scored, something special will also be seen. Five-time football world champion Brazil is preparing to enter the field once again. The team's first will be played on 25 November. When he has to compete with Serbia. Meanwhile, the Brazilian players have prepared a special plan before the match. The players of the team will celebrate it by dancing after every goal. All the players are very happy before the first match and the team seems ready to give their all in the matches. The special thing is that the players of the team are preparing for this from now itself. It is said that it will be different not just for one, two or three goals, but for all 10 goals.
Brazil team will do different dance till 10 goals
Brazilian forward Rafinha has said that we have prepared our dance till the 10th goal. He said that we have prepared a different dance for each goal, which has been done till the 10th goal. Keeping his point, he said that if we score more than 10 goals, then we will again do a new type of dance. Vinicius Junior was embroiled in controversy because of his dance at Real Madrid. Despite criticism in Spain, he and teammate Rodrigo continued to dance after scoring goals and said they would continue to do so with the national team at the World Cup.
Rafinha and Neymar supported Vinicius Junior
Rafinha and Neymar publicly supported Vinicius Júnior. Striker Richarlison said he hoped he and his teammates would be able to score comfortably at the World Cup. He said that when you wear the number 9 jersey for the Brazilian national team, you want to score goals. Brazil's other matches in Group G are against Switzerland and Cameroon.