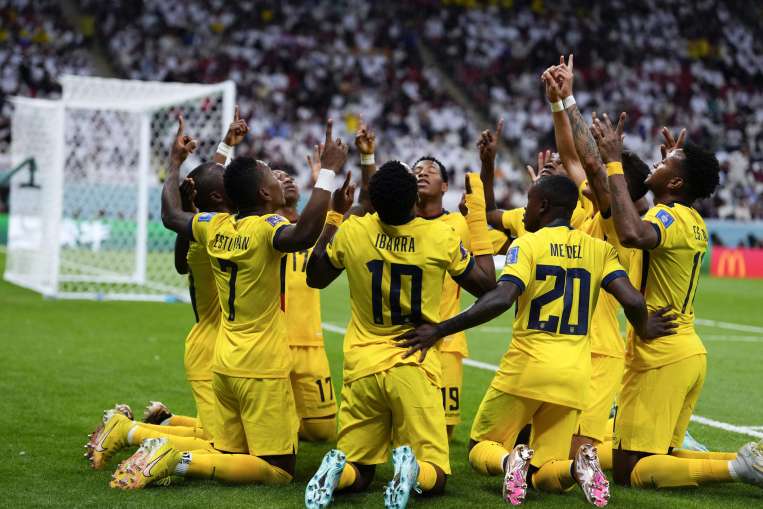 Fifa World Cup 2022: The FIFA World Cup has started with a bang. However, bad news has come in the very first match for the host country Qatar. Qatar has been defeated 2-0 by Ecuador in the opening match of the FIFA World Cup. In this Group A match, Ecuador's team attacked Qatar fiercely from the first half. This is the first time in the 92-year history of the World Cup when a host country has already lost in the match.
Both goals were scored in the first half
Ecuador's team had almost confirmed their victory in this match in the first half itself. Ecuador's captain Valencia scored a penalty in the 16th minute to put his team ahead 1-0. Let us tell you that in the beginning of this match, Valencia put the ball in the goalpost in the third minute itself, but this goal was rejected due to offside. However, after 13 minutes, he again did wonders for his team.
Second goal on 31st minute
At the same time, the second goal of this match was scored shortly after in the 31st minute. This time too, Ecuador's captain Valencia showed his prowess and put the ball in the goalpost through an excellent header. Neither team scored any more goals till the end of the first half and the Qatar team was trailing 0-2.
No goal scored in the last half
Ecuador has 3 points and this team is now on top of its group. The last goal of the match was scored in the first half itself and after that there was no goal in the second half. Both the teams tried to attack the goal post of their opponents but the goal could not be scored. After this the extra time also ended without a goal.