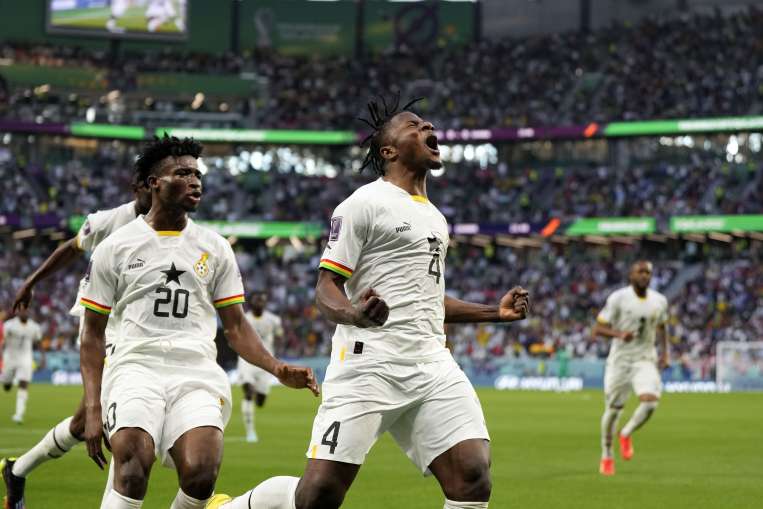 FIFA World Cup 2022: In the FIFA World Cup 2022, amazing matches are going on even on Monday. Today in the second match, Ghana team was in front of South Korea. Ghana put on a brilliant performance to beat Korea 3-2. The hero of this match was Mohammad Kudus.
Great win for Ghana
South Korea put up a tough fight in the second half but two goals from Mohamed Kudous kept Ghana alive in their hopes of making the knockout stages of the FIFA World Cup with a 3-2 win in their Group H match here on Monday. Mohamed Salisu also scored for Ghana, who started their campaign with a defeat against Portugal.
Even in the beginning, Ghana had taken the lead
Korea's team was trailing 0-2 when Cho Gyu Sung scored two goals in three minutes to make it 2-2. Salisu gave Ghana the lead in the 24th minute before Kudus scored another in the 34th minute to make it 2-0. Korea's team played better in the second half. Gyu Sung reduced Ghana's lead in the 58th minute and then scored another goal in the 61st minute to equalize for Korea.
Kudus scored in the 68th minute to put Ghana ahead 3–2 in what proved to be the decisive score. In the final minutes of the match, Ghana adopted a defensive approach. Korea made several moves in the meantime but the team could not find any success. Goalkeeper Lawrence Atzigi played a key role in Ghana's victory, holding off several Korean attacks.