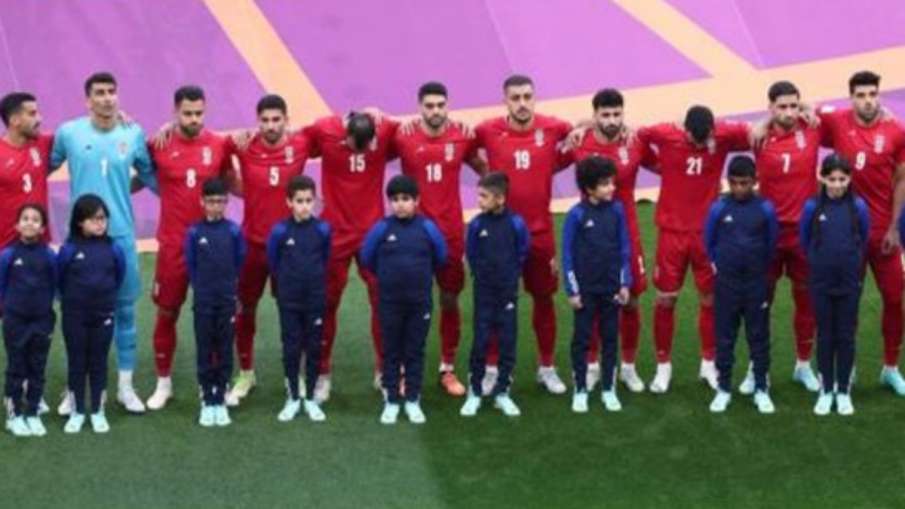 FIFA World Cup 2022: Football World 2022 started in Qatar from 20 November. After the opening ceremony on the first day, a match was played between Ecuador and host Qatar. The host team also had to face a 2-0 defeat in this match. After this, on Monday, 21 November, the first match of the day took place between Iran and England. In this match, England won 6-2 but before the match, a controversy came to the fore which probably had never been seen before. In fact, during the national anthem, the players of Iran protested against their government and decided not to sing the national anthem.
Let us tell you that the Iranian team took this decision in support of the protests against the government in their country. This demonstration is taking place in Iran as a protest against the strict dress code implemented there for women. Regarding this, Iran's captain Alireza Jahanbakhsh said that the team has collectively decided not to sing the national anthem. After this, he said that further decision will be taken collectively only. This move of Iranian players was censored by Iranian TV channels.
What is the whole issue of demonstrations in Iran?
In fact, this demonstration in Iran became furious after the death of Mahsa Amini. Mahsa Amini, a Kurdish woman from the northwestern Iranian city of Sakej, was beheaded by police during a demonstration and her head rammed into her car. After this, she remained in a coma for three days in a hospital in Tehran and then died on 16 September. Police had alleged that Amini violated the dress code and was arrested for not wearing a hijab. Protesters alleged that Mahsa Amini was manhandled, a charge denied by the police. According to the police, Amini had suffered a heart attack, while her family denied it. When Amini's funeral procession took place, thousands of Sakage women threw off their hijabs and raised anti-government slogans.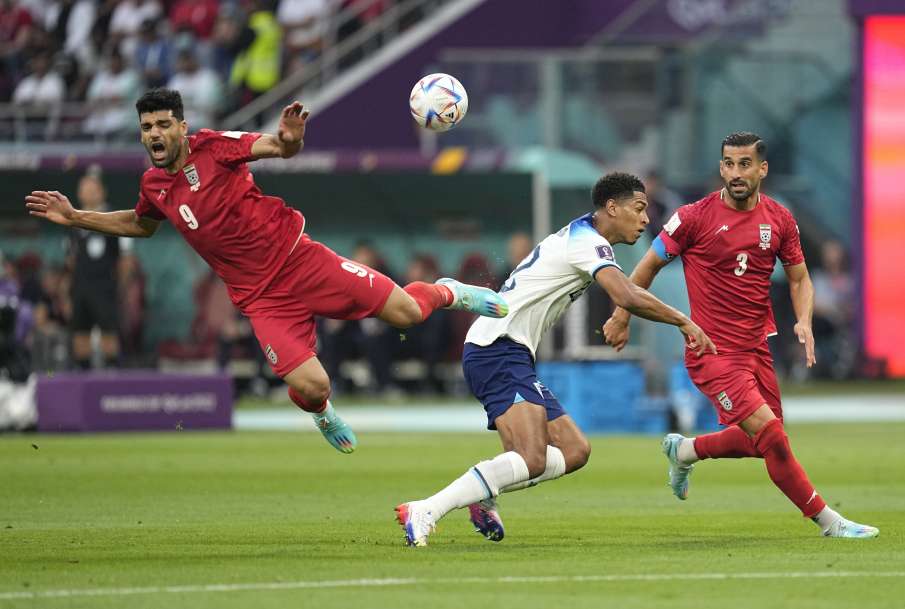 England beat Iran 6-2
Iran starts with defeat
Now talking about FIFA World Cup 2022, Iran had to face defeat badly in the first match. In this match, the Iranian players struggled to keep the ball with them from the beginning till the end. With this one-sided tie in their pocket, England have warned of a tough challenge ahead of the United States and Gareth Bale's Wales in Group B. Bukayo Saka scored the top two goals for England, while Mehdi Taremi scored both goals for Iran to save the team from a 6–0 defeat.
Read this also:-