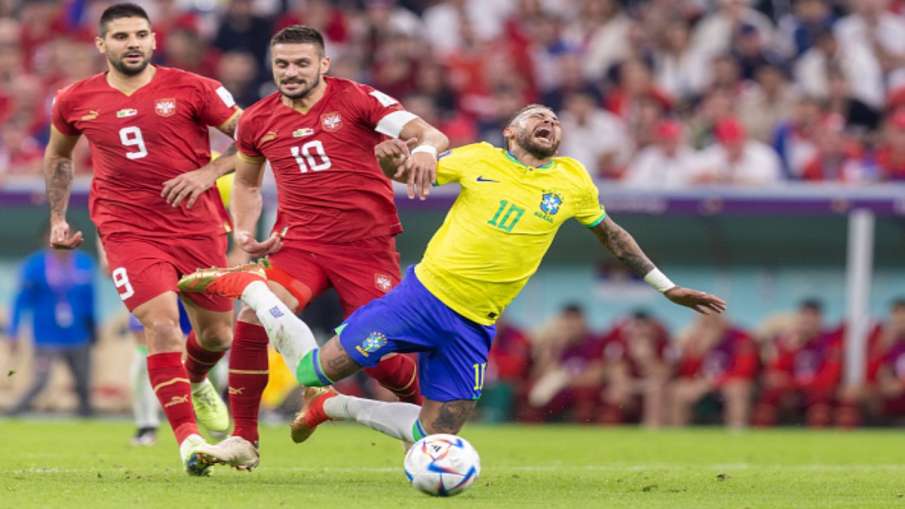 FIFA World Cup 2022 Neymar: Brazil may have to take the field without their star footballer Neymar in the next match of the FIFA World Cup. On Friday, Brazil played its first match against Serbia in the ongoing World Cup in Qatar. However, this strong team from South America defeated the European 'Eagle' by 2-0. Richarlison scored both goals in this victory of Brazil. He scored the first goal in the 62nd and the second goal in the 73rd minute. Brazil started with a win but it also got a big blow in this match. Star forward Neymar was injured in the second half after which he was seen sitting on the bench till the end of the match.
Brazil manager confident of Neymar playing in next match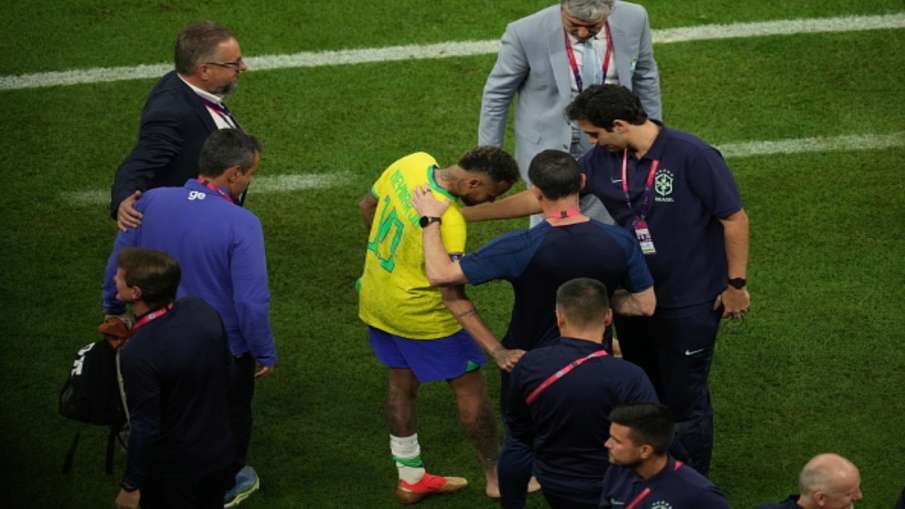 Neymar injured during Brazil vs Serbia match at the FIFA World Cup 2022
At the moment Neymar has swelling in his right leg. He is undergoing treatment and Brazil manager Tite is confident of his return. Star forward Neymar will continue to play at the FIFA World Cup despite a foot injury, the team manager said. "Neymar will play in the World Cup, you can be sure of that. I didn't see that Neymar was injured. I saw the video replays later. He was able to play and overcome the pain," Tite told a post-match press conference. Were."
Brazilian team doctor's statement on Neymar's injury
Tete wasted no time in telling Neymar to take the field for the next match. But the reality of injury is different from this. Rodrigo Lassmar, Brazil's team doctor, said the severity of the injury would be known in 24-48 hours. "We'll have to wait to make a full assessment," Lassmar said.
Neymar's final injury status will be known on November 27
According to the Brazilian team's doctor, nothing can be said about whether Neymar will play in the next match or not before the 27th. The 5-time champion team started their last match against Serbia at 12.30 am on Thursday night Indian time. According to the doctor, a complete assessment of his injury can be found in 48 hours. That means we will have to wait till Sunday to seal his fitness.
Brazil has to play its next match against Switzerland on Monday 28 November. That is, Neymar does not have much time to get on the field in this match.