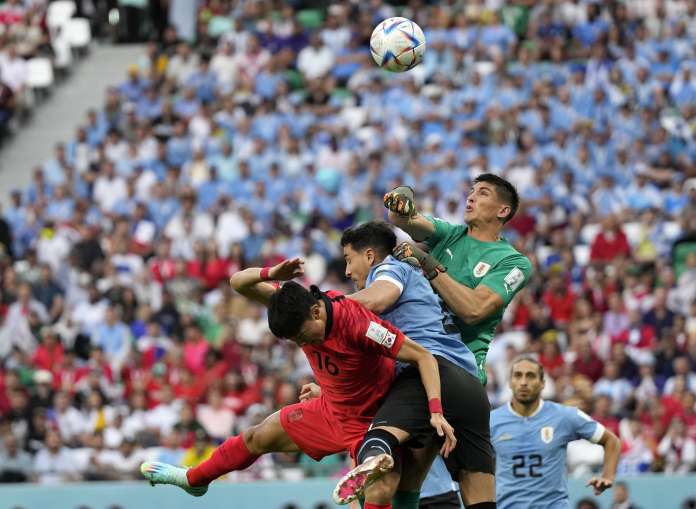 Fifa World Cup 2022: Thursday's day in the FIFA World Cup has also been full of exciting matches so far. While Switzerland beat Cameroon 1-0 in the first match of the day, South Korea held formidable Uruguay to a draw in the second match. In this match, the fans had high hopes from Uruguay's star striker Luis Suarez, but his magic also did not work.
The match between Korea and Uruguay ended in a draw.
South Korea and Uruguay began their campaign in Group H of the FIFA World Cup with a goalless draw. For the Asian team, this result at the Education City Stadium will probably be beneficial. Due to the draw in this match, once again the strong contender team could not get the expected result in the initial matches. Argentina and Germany faced big Ulfater in their opening matches.
Korea did many attacks
Throughout the match, the South Korean team came close to scoring against the more experienced Uruguay team. The team's forward Son Heung Min wore a mask to protect his injured left eye socket. The South Korean players were dynamic throughout the match and looked to score goals from the start.
However, there were only a few chances on goal during the match, with Uruguay's best chances coming through Diego Godin in the 43rd minute and Federico Valverde in the 89th minute. Uruguay will now face Portugal while South Korea will face Ghana.