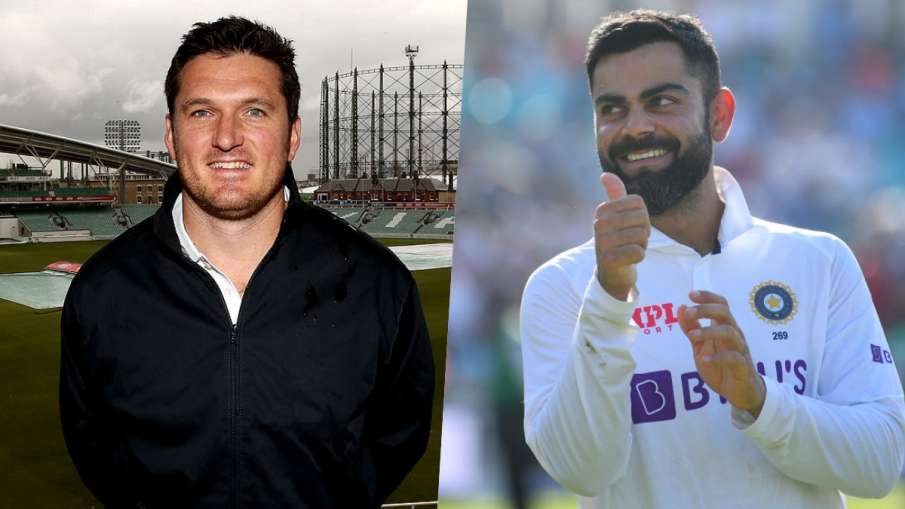 Highlights
Graeme Smith praises Virat Kohli
Smith spoke on the future of Test cricket
Welcomes investment of IPL teams in South Africa T20 league
Graeme Smith: At present, the cricketing world has two favorite topics to debate. First, the poor form of Virat Kohli and second, the problems faced by the players with all the three formats of cricket. Many veterans gave their opinion on this topic. On Kohli's struggle, great stalwarts like Kapil Dev spoke against him and many others also came out in his support. At the same time, all the experts gave their views on Ben Stokes' sudden retirement from ODIs. Now a new name has been added to this episode of former South African captain Graeme Smith.
Virat Kohli's invaluable contribution to the development of Test cricket
Former South African cricketer Graeme Smith has said that India's leadership under former captain Virat Kohli has played an important role in the development of Test cricket. Smith, 41, feels India took Test cricket seriously under Kohli. Kohli has been a supporter of the longest format of the game. He led India to the final of the first World Test Championship with several memorable Test victories. Smith said, "I think it's wonderful that India really took Test cricket seriously under Virat Kohli.
In the coming times, only 5-6 countries will be able to play Test cricket – Graeme Smith
Smith said on 'Sky Sports' on the third day of the first Test between South Africa and England, "Only the big countries are contributing to Test cricket at the moment." Or only six countries will be seen playing Test cricket. Smith believes that only a few countries are currently contributing to the development of Test cricket.
Smith welcomes IPL teams' investment in South Africa T20 league
All six teams in Cricket South Africa's new T20 league have been bought by the owners of the Indian Premier League and have been welcomed by Smith, who was recently appointed commissioner of the league. He believes that the cricket board was in dire need of this. "This is certainly an investment in our game that South African cricket desperately needs," Smith said. Countries like New Zealand, West Indies, South Africa are under pressure to remain financially viable along with England, India and it is extremely important for the global game to remain competitive.