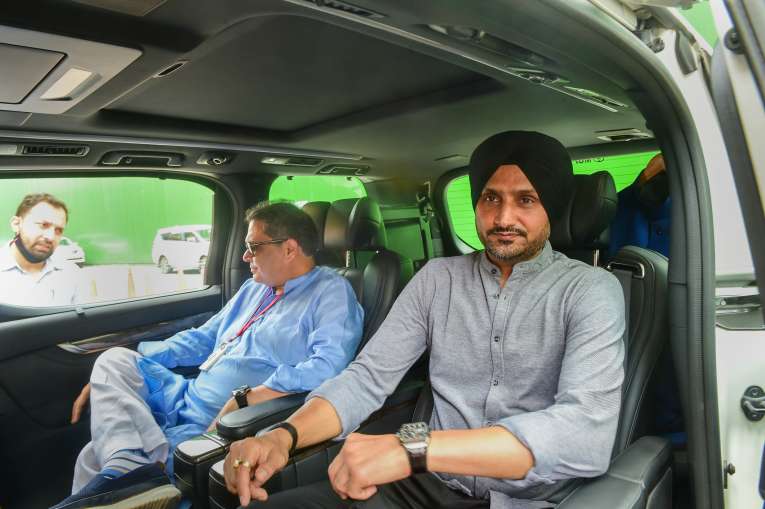 Highlights
Harbhajan Singh made serious allegations against PCA
Harbhajan accuses PCA officials of indulging in wrong activities
According to Harbhajan, work is being done against the constitution of BCCI
Harbhajan Singh: Former India cricketer Harbhajan Singh has made serious allegations against some officials of Punjab Cricket Association (PCA). PCA's chief advisor Harbhajan Singh has accused some officials of the association of indulging in illegal activities. The former great off-spinner has sent a letter in this regard to the PCA members and the district units of the association, urging them to strongly oppose the existing system of the association. According to Harbhajan, the current PCA officials are not convening formal meetings of the association to hide their illegal actions and are taking all the decisions themselves.
Harbhajan Singh made serious allegations against Punjab Cricket Association
According to Harbhajan Singh, the illegal activity going on in the PCA is violating the constitution of BCCI. At the same time, this is also against the rules and guidelines of PCA. Rajya Sabha MP Harbhajan Singh has also written a long letter to Punjab Chief Minister Bhagwant Mann and Aam Aadmi Party national convener and Delhi Chief Minister Arvind Kejriwal regarding this.
Harbhajan Singh accuses PCA of going against BCCI constitution
In his letter, Harbhajan wrote about the ongoing activities in the Punjab Cricket Association, "PCA wants 150 members to be included in the franchise so that they can have the upper hand. All this is being done without consulting the Chief Adviser or asking the Apex Council. This is against the BCCI constitution, PCA guidelines and also a violation of the rules of transparency of the sports units.
All decisions being taken without informing Harbhajan Singh
Harbhajan Singh is also the Chief Advisor of Punjab Cricket Association. They say that they have been getting complaints for the last 10-15 days. He says that despite being his chief advisor, he is not informed about most policy decisions.