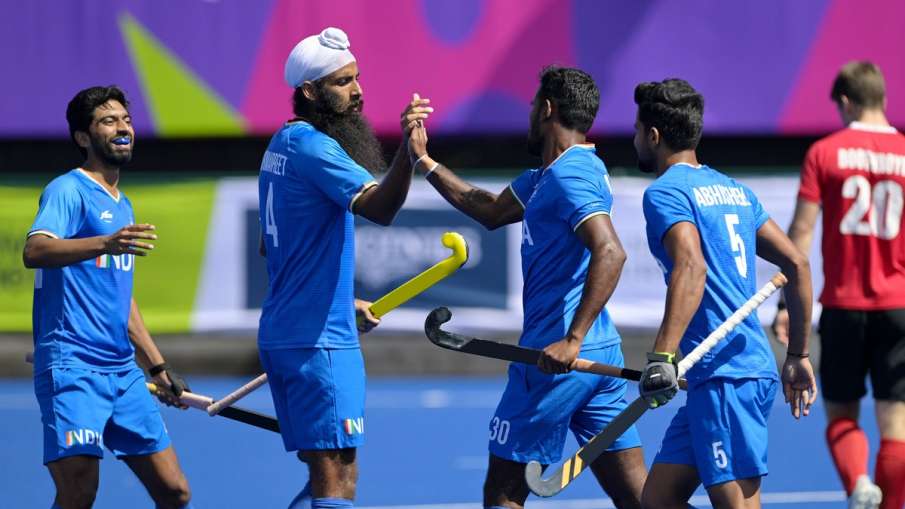 Hockey Men's World Cup 2023: The draw for the FIH Men's Hockey World Cup to be held in India in 2023 has been completed. In this world tournament to be held in Odisha, India has been placed in Pull D along with England, Spain and Wales.
The Indian team, which is ranked fifth in the world rankings, is the best ranked team in its group. Despite being a strong team in the rankings, reaching the quarterfinals will not be easy. India can get challenges from many teams in this group. But Team India will also get the advantage of having a home ground here. India will mainly be wary of the England team as their performance against India has been excellent.
The winning team of the group stage in the tournament will advance to the quarterfinals. Whereas the second and third ranked team of the group will have to play crossover matches to move forward.
Commonwealth Games winners Australia will face Argentina, France and Chile in Group A. While in Pull B, defending champions Belgium, Asian champions South Korea and fourth-ranked Germany and Japan will compete. On the other hand, New Zealand, Malaysia and Chile have got a place in Group C.
The Men's Hockey World Cup will be held from January 13 to 29 in 2023 at the Kalinga Stadium in Bhubaneswar. The Hockey World Cup will be held in India for the second consecutive time and for the fourth time in a row.