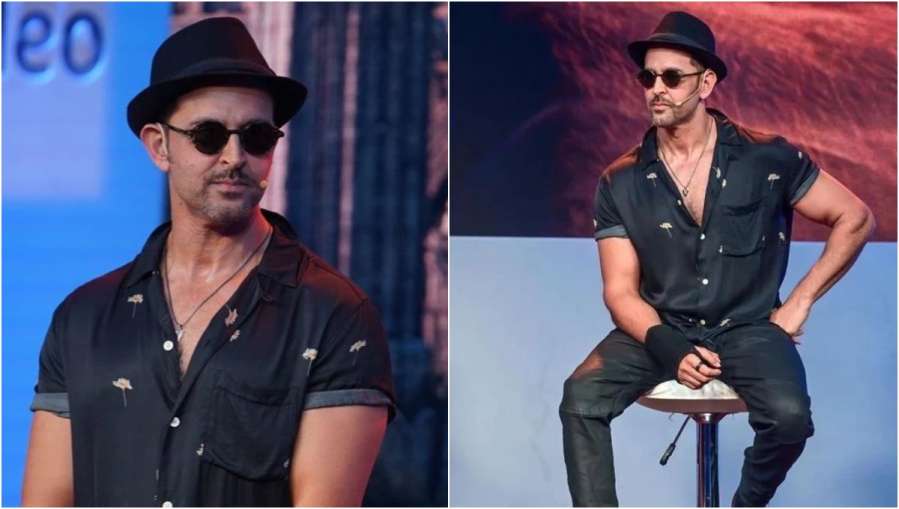 Highlights
Hrithik Roshan's name in controversy
Priests demand apology from Hrithik Roshan
Hrithik Roshan Controversy: Bollywood stars are often seen promoting something or the other. Bollywood actor Hrithik Roshan has also been associated with online food delivery company Zomato for a long time. Hrithik and the food company have already made a lot of creative aids. Which caught everyone's attention. But this time his new ad seems to be turning into trouble for the actors and makers.
Bollywood is constantly being accused of hurting the religious sentiments of Hindus. In such a situation, Hrithik Roshan's new ad has become a part of controversies. In the new advertisement of Zomato company, Hrithik is seen in different cities of the country. He is sitting in a military uniform in a van of the security forces. Suddenly the door of the van rings, then all the soldiers point guns there. The door opens and a young man with packed food is seen in front. Soldiers ask who ordered it, Hrithik says – I thought of the plate. If you are in Ujjain, you have asked for it from Mahakal.
The priests of the Mahakal temple have strongly opposed this. They say that the Mahakal temple does not deliver any thali. Zomato and Hrithik Roshan apologize on this ad. On this whole matter, the priest of the temple Mahesh says – The company has done misleading publicity about the Mahakal temple in its advertisement. The company should think before issuing such advertisements. Hindu society is tolerant, it is never violent. Had there been another community, he would have set such a company on fire. Zomato don't play with our sentiments like this.
Let us tell you that Bollywood is already facing Boycott for a long time. The recently released films have proved to be a flop due to this campaign. In such a situation, this ad of Hrithik can create trouble for his upcoming film Vikram Vedha. However, till now no kind of reaction has come to the fore on this whole matter like the actors and makers.