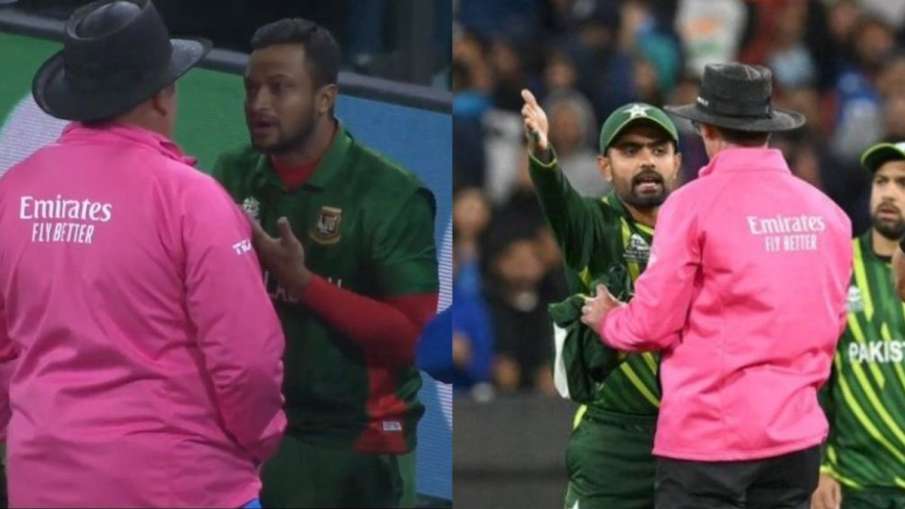 The match was played between India and Bangladesh in the T20 World Cup. In this match, India defeated Bangladesh by 5 runs. After the 7th over of the second innings of the match, it started raining heavily in Adelaide, due to which the match was stopped. However, the rain soon stopped and the match resumed. The match was reduced to 16 overs due to rain and Bangladesh were given a target of 151.
Bangladesh were in good shape before the rain started. Their batsmen had scored 66 runs in 7 overs without losing a wicket. At the same time, his team was 17 runs ahead of their target according to Duckworth-Lewis. But when the match started back after rain, Bangladesh lost that momentum and started losing wickets continuously. After the resumption of the match, the fans of Bangladesh and Pakistan have once again started trending #cheating on Twitter. After this victory of India, Pakistan's dreams of going to the semi-finals have been hurt even more.
what is the whole matter
Fans say that the match referee cheated and started the match even though it was a wet out field. But it was nothing like that. The umpire and the match referee resumed the match after the consent of the captains of both the teams and the ground was fully prepared for the match. After losing the match, the Bangladesh captain also said that "the team batting after the rain has more advantage than the team fielding. So we can't excuse the rain." There is truth in these words of Saqib. The loss of the wet out field is more for the bowling team. Due to the frequent wetness of the ball, bowlers have trouble throwing the ball. It is very difficult to do the same fielding.
Talking about the match, Bangladesh won the toss and decided to bowl in this match. Batting first, India could score 184 runs for the loss of 6 wickets in 20 overs due to the strong Fifty of KL Rahul and Virat Kohli. Bangladesh were given a target of 151 in 16 overs after Duckworth-Lewis due to rain. But his team could score only 145 runs and India won the match by 5 runs.