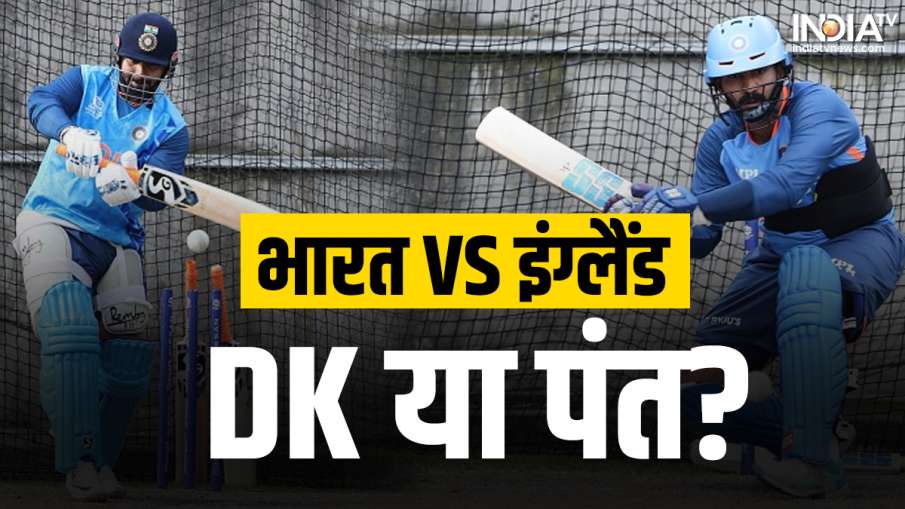 IND vs ENG DK or Pant?: Team India reached Adelaide on Monday after catching a flight from Melbourne. During this journey, from Melbourne airport to Adelaide airport, all the players of the team looked relaxed. India has to play the semi-final match of the T20 World Cup against England at the Adelaide Oval on Thursday. During this tournament, all the players of the team are traveling continuously in different time zones, but they are happy because their performance is making the team move forward. Amidst all this, Rishabh Pant and Dinesh Karthik will have many things going on in their mind, which is also natural. The knockout match is about to begin, but the team management still has a difficult decision to take. Will Karthik or Pant play the finisher in the semi-final against England, is yet to be decided.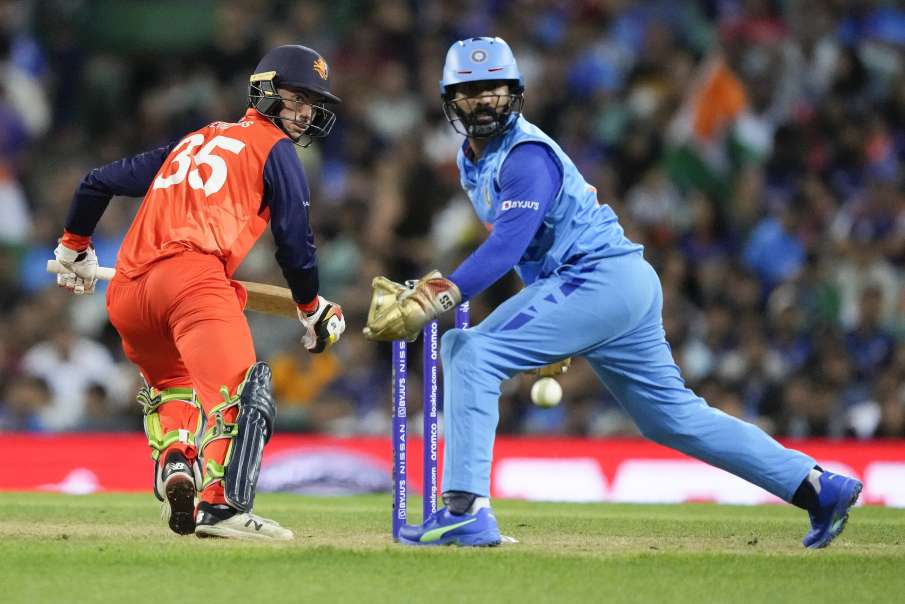 Dinesh Karthik
Karthik's role clear for the team before the World Cup
Before flying to Australia for the World Cup, the team management had cleared the role of Dinesh Karthik. He will come to the crease in the last 4-5 overs and will play explosive innings. This mindset kept Pant out of matches despite being a better wicketkeeper and more flexible batsman than Karthik. But a problem arose in it. Karthik has neither the skills nor the consistency of Suryakumar Yadav to bat at that kind of strike rate.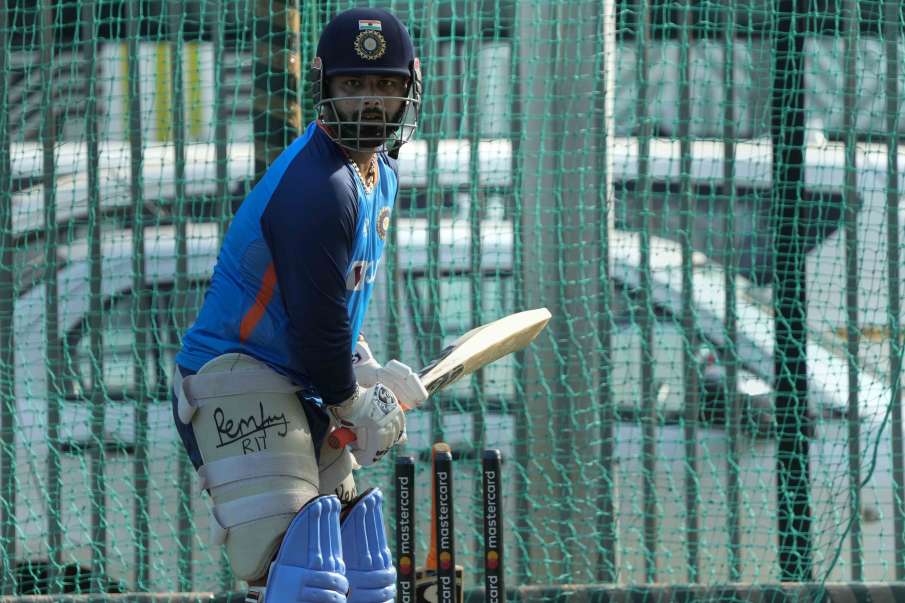 Rishabh Pant
Pant could not capitalize on the opportunity he got against Zimbabwe
In the shortest format of the game, a shot that can get you boundaries can also get you out. This is what happened with Rishabh Pant against Zimbabwe. What happened to this left-handed player can also be called cruelty of luck. The same applies to Kartik as well.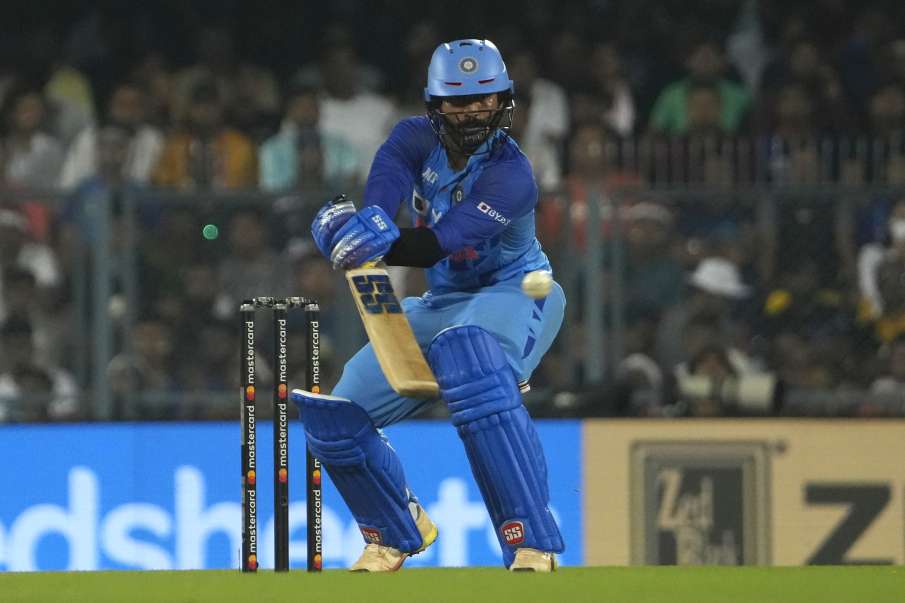 Dinesh Karthik
Dinesh Karthik could not prove usefulness in T20 World Cup
Whatever the circumstances were during the T20 World Cup, DK proved to be incapable of scoring runs. He scored 1 against Pakistan in Melbourne, got out for 6 against South Africa in Perth and returned to the pavilion after scoring 7 runs against Bangladesh in Adelaide.
Big innings not coming out of Karthik's bat
Before coming to the T20 World Cup, Dinesh Karthik scored 46 runs in 21 balls against South Africa in Indore. Earlier, he played an innings of more than 40 runs against West Indies at Turuba in July. This is the reality of T20 format. If you are the finisher, you will be a superhit or you will be shown the way out.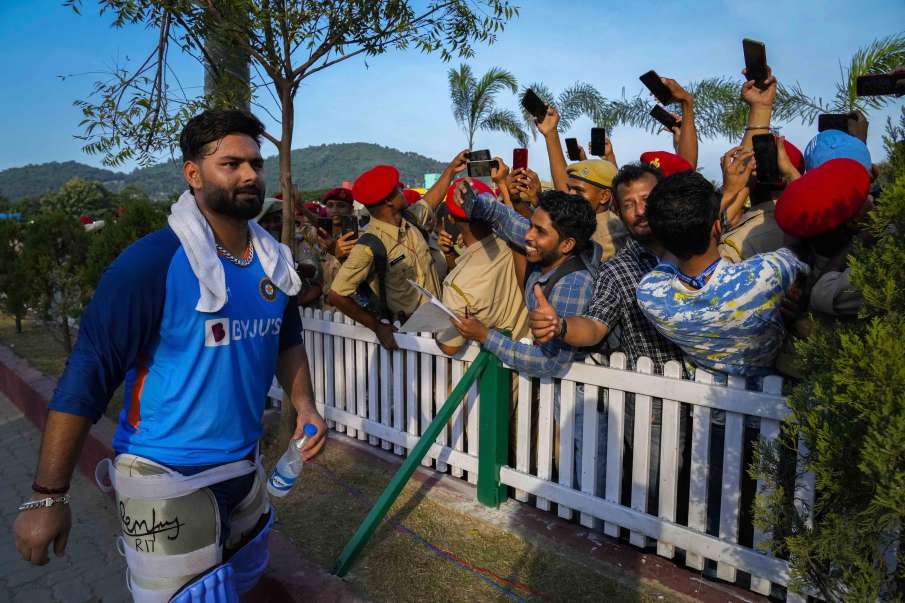 Rishabh Pant
Pant may get a chance in the semi-finals
The semi-final match against England will be played at the Adelaide Oval, which has a smaller square boundary and Pant can be more effective here. England spinner Adil Rashid is known for taking the ball out against the right-handed batsman. Left-handed Pant can be more effective against him.
Head coach Dravid hints at feeding Pant
Head coach Rahul Dravid mentioned the reasons for Pant's inclusion in the playing XI against Zimbabwe on the option of playing him. He said that Pant was fielded as a strategy against left-arm spinner Shaun Williams. Rishabh sweeps Williams who is caught by Ryan Burle, who runs from long on to a surprise dive to mid on.
Dravid said, "Attacking the left-arm spinner was included in the designated role for Pant. I don't care how soon he got out. We don't decide to play or drop a batsman on the basis of an innings. I think they may be needed here. All the 15 players in the team are useful.
Although Dravid did not reveal the full details, he has indicated that Pant is getting more fit than Karthik in the scheme of team management.