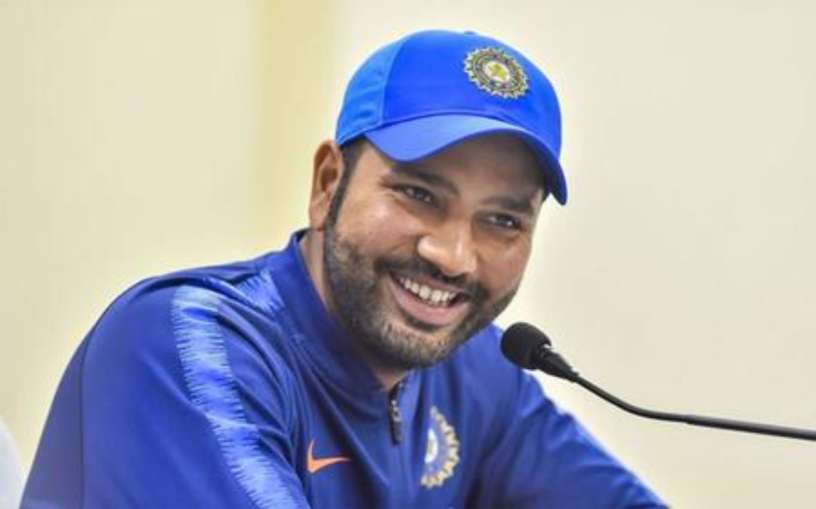 Highlights
Virat Kohli, never seen such innings
Rohit won everyone's heart by saying this
Team India's great win
IND vs PAK: India captain Rohit Sharma admitted that he has no words to describe it after India chased down a thrilling 160-run target to win over Pakistan in their first Super 12 match of the T20 World Cup. were not. At the Melbourne Cricket Ground, he said that Virat Kohli's unbeaten 82 was one of his best innings for India till date.
Kohli's amazing show in Melbourne
Kohli and Hardik Pandya (40) put on a match-winning 77-ball 113 for the fifth wicket to help India chase down 160 runs from the last ball at 31/4 in 6.1 overs in their campaign in the ongoing tournament. Excellent performance to achieve. Sunday made a winning start in front of 90,293 fans at the iconic stadium. Rohit said, "I have no words. We always wanted to make sure that we win matches in every loss. We are talking about it constantly. Whatever the situation, you must believe that you are ahead. We can grow, and that partnership changed the match for us."
He said, "Salute to Virat. He batted brilliantly, but the best innings he has played for India. Thank you to everyone who contributed to this win and supported us, and wherever I travel in Australia, I will I wouldn't expect anything less than that." Kohli and Pandya took some time before a straight drive off Shadab and Nawaz hit two sixes at long-on and deep mid-wicket, hitting a brilliant six at long-on between Kohli to make 20 on the 12th.
Rohit praised the bowlers
He said, "The bowlers bowled well to restrict Pakistan to 159/8. It was good to see from the bowling point of view. They batted well in the middle. We knew it would not be an easy target on that pitch. We know. Was that we had to bat our skins." Pakistan captain Babar Azam lauded Kohli's target-chasing masterclass in helping India win a crucial victory. He said, "Kohli did a great job in a tight match. We started well with our bowling, and then gave all the credit to Hardik Pandya and Virat Kohli. They transferred the momentum and finished the match well. "
Babar also gave a big statement
Asked why he kept Mohammad Nawaz's last over for the last over of the innings, Azam said, "We needed a wicket, so we used our main bowlers (and kept Nawaz till the end). Lots of positivity in the match. Iftikhar bowled brilliantly, the way Shaan played and ended the innings was good for us."
Input-IANS