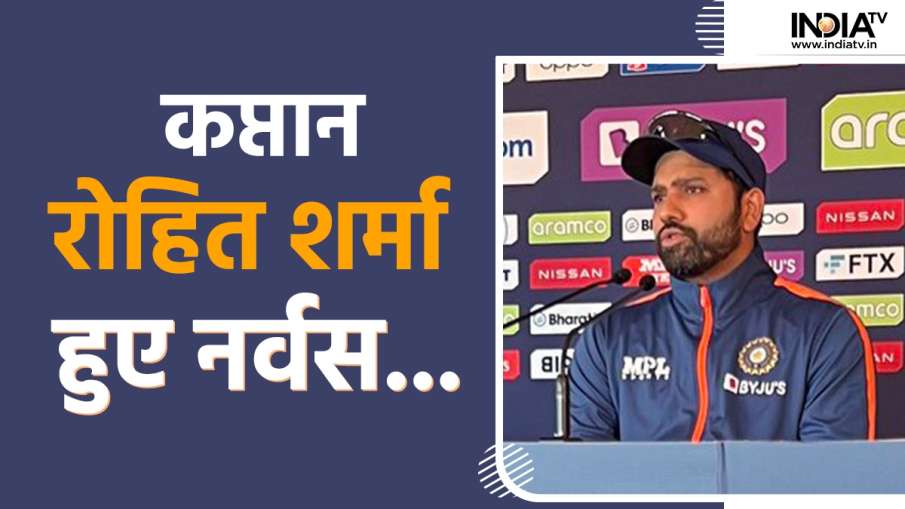 Highlights
Great match between India and Pakistan on 23 October
rohit sharma press conference before high voltage match
Captain Rohit told himself nervous before the pressure game
IND vs PAK T20 World Cup: The real fun of T20 World Cup 2022 has started now. The teams of arch-rivals India and Pakistan will face each other on the second day of the Super 12 round on 23 October. On Saturday, a day before this great match, Indian captain Rohit Sharma held a press conference and first of all he himself confessed that today he is nervous. Apart from this, in his first press conference as captain in the World Cup, Rohit Sharma talked on many issues from playing 11 to Mohammed Shami.
After Rohit Sharma's press conference on social media, the nervous statement given by him at the very beginning is becoming quite viral. Apart from this, the Indian captain also said that he would not mind changing the playing 11 in every match during the World Cup. Apart from this, Rohit also told that, he also replied on giving the last over to Mohammed Shami in the warm-up match against Australia. Let us now know one by one all the important points of Rohit Sharma's entire press conference:-
Key Points of Rohit's Press Conference
(Rohit Sharma nervous)– Rohit Sharma said in the beginning that yes I am nervous but our entire focus at this time is only on the big match against Pakistan.
(On India's preparations)We are in a good position now and our preparations are also fine.
(on Mohammed Shami)His experience of playing for India has made him a perfect replacement for Jasprit Bumrah. Our plan was to bring him in the last over against Australia. We wanted to check him in the death overs because we know he does well with the new ball.
(Melbourne weather) We don't think or know what is going to happen tomorrow, we can only think about things which are within our control.
(about the tour of Pakistan)Let's focus on this World Cup for the time being, BCCI will decide whether to go to the rest of Pakistan or not.
(For not winning the ICC Trophy)– No pressure but yes we accept that we didn't perform what we wanted back then. This tournament is giving us an opportunity to change that.
After the loss in the last World Cup Among the issues we identified – it was important to assure the players to perform and stay in the team, without worrying about the results and their individual performance. We also talked to all the players about this aspect of how to play fearlessly.
(Pressure of India-Pakistan match)– The pressure in this match is steady but I will take it as a challenge. This Pakistani team is extremely challenging. I believe if we play well on 'that particular day' we will beat him, while if he plays well he will beat us.
Also read:-