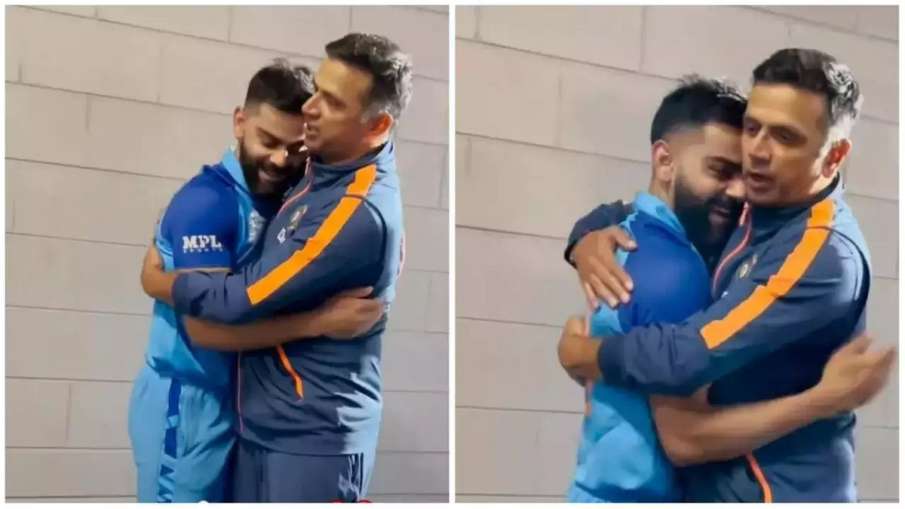 Highlights
Virat Kohli second Indian to score the most runs
Sachin Tendulkar No 1
Rahul Dravid slips to seventh place
Virat Overtakes Dravid: Virat Kohli created history by playing an unbeaten knock of 82 runs against Pakistan at the Melbourne Cricket Ground (MCG). In the very first match of the T20 World Cup 2022, Virat showed his aggressive style and took the news of Pakistan's fast bowling fiercely. Virat hit fours and sixes against all the star bowlers of Pakistan from Shaheen to Rauf and managed to single-handedly win Team India in a losing match.
The former Indian captain scored the fifth half-century in the 10th innings of T20 against Pakistan as well as scored the best score against this arch-rival team. Virat broke many records one by one during his memorable innings and during this time his coach and veteran cricketer Rahul Dravid also left behind in one case.
Virat left Dravid behind
Virat has now become the second Indian and the sixth cricketer in the world to score the most runs in international cricket. Kohli scored an unbeaten 82 off 53 balls and hit six fours and four sixes in his innings. During this time, he scored 24212 runs in international cricket, which is more than Rahul Dravid (24208).
Kohli has scored 71 centuries
Talking about Kohli's career, he has scored 24212 runs in 528 matches at an average of 53.80. During this he also scored 71 centuries and 126 half-centuries. While his unbeaten innings of 254 runs was his best score. Talking about Rahul Dravid, he scored 24208 runs in 509 matches at an average of 45.41 and scored 48 centuries and 146 half-centuries.
Sachin in first place
Talking about the players who have scored the most international runs, Sachin Tendulkar (34357), Kumar Sangakkara (28016) and Ricky Ponting (27483) are in the top three. While Mahela Jayawardene (25957) and Jacques Kallis (25534) are at number four and fifth respectively.