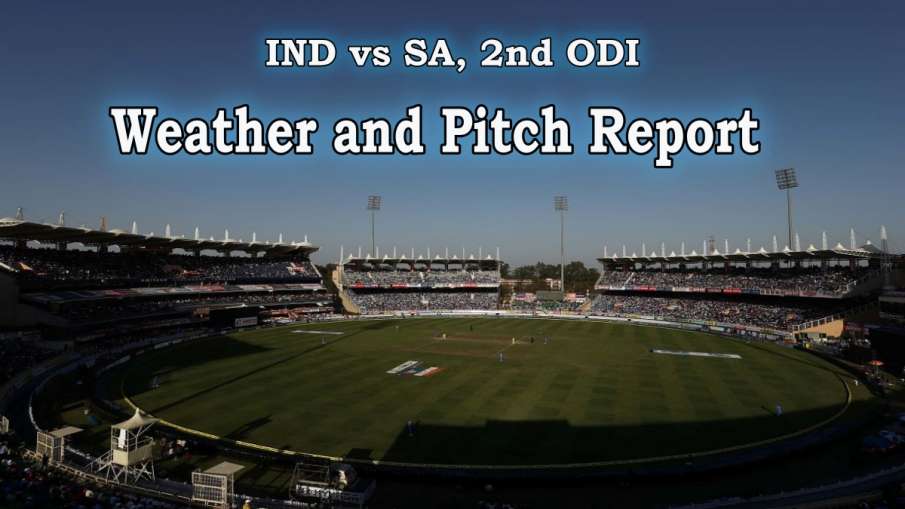 IND vs SA, 2nd ODI: The second ODI match will be played between India and South Africa today. South Africa won the first match by 9 runs to take a 1-0 lead in the three-match series. But seeing the way in which there was a tough competition between the two teams in Lucknow, once again the fans can get to see an exciting match here. This match, to be held at the JSCA Stadium in Ranchi, the capital of Jharkhand, is going to be very important for both the teams. While Team India, led by Shikhar Dhawan, would like to return to the series by registering the first win, the South African team will try to capture the trophy with a win. However, it will be necessary for both the teams to overcome the situation in Ranchi. So Let us know how will be the condition of the pitch, toss and weather in today's match.
Weather condition:
According to Accuweather's weather forecast, there may be light rain here at 2 pm. But apart from that there is no chance of rain for the whole day. However, strong winds will continue to blow along with the clouds during the match. Here the maximum temperature is expected to be 30 degrees Celsius and the minimum temperature is 23 degrees.
Pitch condition:
In Ranchi, the fast bowlers get help in the beginning, but if they play carefully, there is also a chance for the batsmen to score runs here. While the spinners have also managed to take wickets in the middle of the match. If we look at the figures so far, a total of five ODIs have been played here. There have been four results in this while one match was canceled due to rain. Till date only one 300 score has been scored on this ground, which Australia made against India in 2019. At the same time, India's best score was 288 against Sri Lanka in 2014. The record for the lowest score is held by England. She was bundled out for just 155 against India in 2013.
Who benefits from the toss:
The team winning the toss can decide to bowl first here. In Ranchi, the ground is open from two sides, so the fast bowlers get good help in the beginning when strong winds blow here. In such a situation, any team would like to take advantage of this keeping this in mind. However, the team batting first twice on the field and batting second only twice has won. This means that there is not going to be much difference here.