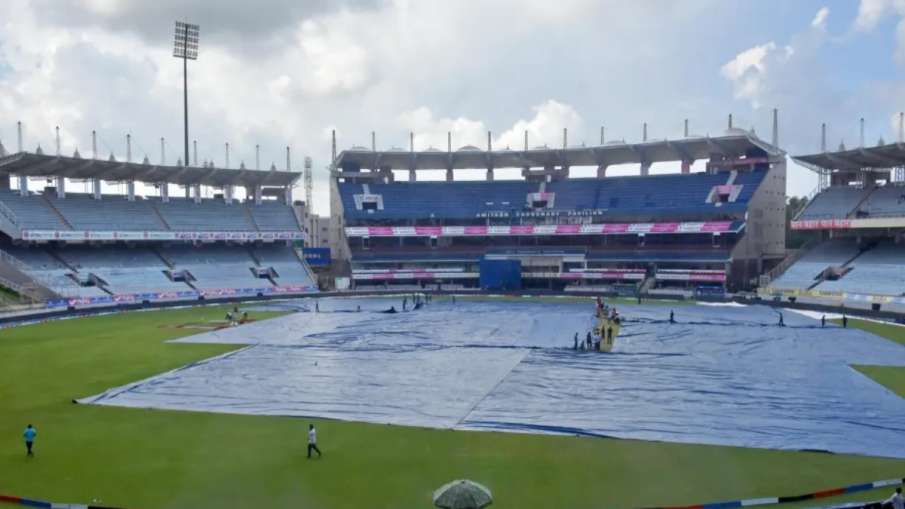 Highlights
2nd ODI of the series between India and South Africa in Ranchi
Rain can disturb the match day in Ranchi
India trail 0-1 in the series against South Africa
IND vs SA 2nd ODI Weather Forecast: The first ODI match of the series between India and South Africa was played in just 40-40 overs. The match played in Lucknow started late by 3.15 hours due to bad weather and rain. Although India lost by 9 runs in this thrilling match, once it started, it did not have to be stopped due to weather. Now it is the turn of the second ODI match of the series which is to be played on Sunday 9 October at JSCA Stadium in Ranchi.
All eyes on the sky of Ranchi
India trail 0-1 in the three-match ODI series. To get level in this series, he will have to win the next match in Ranchi at any cost. Under the captaincy of Shikhar Dhawan, the Indian team must have made all the necessary strategies for this. But the team management cannot have any control over the weather.
At present it is raining all over North India. Ranchi, the capital of Jharkhand also comes under its limits. In such a situation, the weather of Ranchi can play a big role in the decision of the next match of the series. Whether the match will happen or it will be washed, it depends on the grace of Indradev. Here we will help you find out how the weather will be during the match in Ranchi.
What does the weather pattern say for the second ODI?
The second match of the ODI series will be played at the Jharkhand Cricket Association Stadium in Lucknow. This match will start on Sunday 9 October at 1.30 pm. In the last match of the series against South Africa, 10-10 overs were cut due to rain. Ranchi's weather forecast for the second match day is not at all encouraging. During the second ODI, there is a good chance of rain in Ranchi on Sunday. According to the weather forecast, it may rain for about one and a half hours on the day of the match. An 80 percent chance of rain has been predicted in Ranchi on the day of the match.
Toss will be important due to rain
Captain Shikhar Dhawan had elected to bowl first after winning the toss after the rain stopped in Lucknow. Although Team India had to face defeat in this match, but it was the right decision considering the forecast related to rain and the humidity in the air. That is, even in Ranchi, the Indian captain can decide to chase the target if he wins the toss.