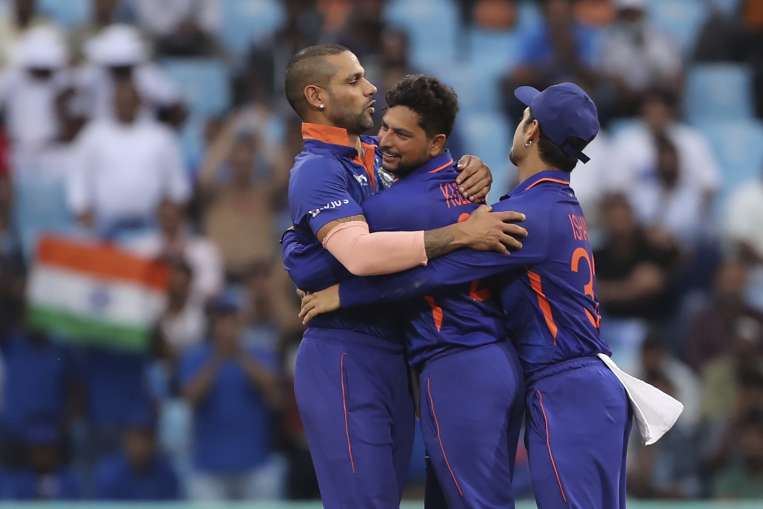 Highlights
Last ODI match being played in Delhi
Kuldeep took 4 wickets in the last match
Kuldeep Yadav missed a hat-trick during the match
IND vs SA 3rd ODI: The third and deciding match of the three-match ODI series between India and South Africa is being played at the Arun Jaitley Stadium in Delhi. In this match South Africa's wickets were scattered like a pack of cards. The entire team of South Africa could not even cross the 100-run mark. India's spinners did wonders in this match. The spinners took 8 out of 10 wickets. Kuldeep Yadav took 4 wickets in this match.
Kuldeep Yadav cast a memorable spell
Kuldeep Yadav took 4 wickets for just 18 runs in 4.1 overs in today's match. This was Kuldeep Yadav's best performance of the year in ODI cricket. African batsmen could not read Kuldeep's spin. Kuldeep Yadav had the best chance of taking a hat-trick in this match. But he missed. He dismissed Bjorn Forten and Anrikh Norkhiye in the third and fourth balls of the 25th over. Lungisani Ngidi comes to play the fifth ball of the over. But Kuldeep could not manage to take his wicket and he missed out on a hat-trick.
What did Kuldeep say about the hat-trick ball?
After the end of the innings, when Kuldeep was asked about that hat-trick ball, he said that "I started thinking too much about that ball. Because of which I could not possibly manage to take the hat-trick." Kuldeep further said that "I should have bowled that ball a little faster." When Kuldeep was asked about his performance, he said, "I am working on my performance from IPL. I am reaping the fruits of it now." Kuldeep was dropped from the Indian team for his poor form. But in this match, Kuldeep took 4 wickets while bowling brilliantly.
Also read:
IND vs SA: Indian bowlers break 23-year-old record, South Africa pack for 99 runs
T20 World Cup 2022: 'Pakistan is a good team but…', Yuzvendra Chahal said big thing before the great match
IND vs SA: South Africa did such a thing, Aakash Chopra raised the question