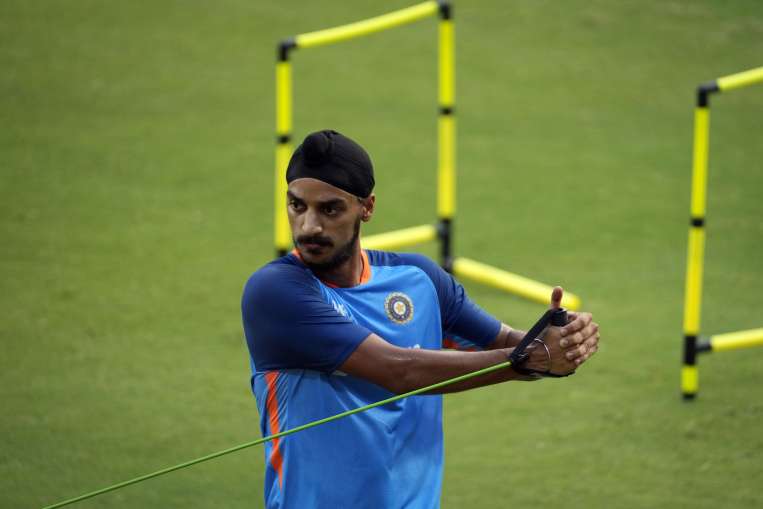 Highlights
Arshdeep Singh out of 3rd T20I against South Africa
Arshdeep Singh out of team due to back problem
Captain Rohit Sharma gave information about Arshdeep
IND vs SA Arshdeep Singh: After Jasprit Bumrah, Arshdeep Singh also suffered back pain. In the third and final T20 International match of the 3-match series against South Africa, India's young fast bowler Arshdeep Singh could not make it to the playing XI of Team India. Captain Rohit Sharma told after winning the toss at Holkar Stadium in Indore that Arshdeep will not be able to take the field in this match. He has a back problem, so he will not play in today's match.
Arshdeep's news reminded Bumrah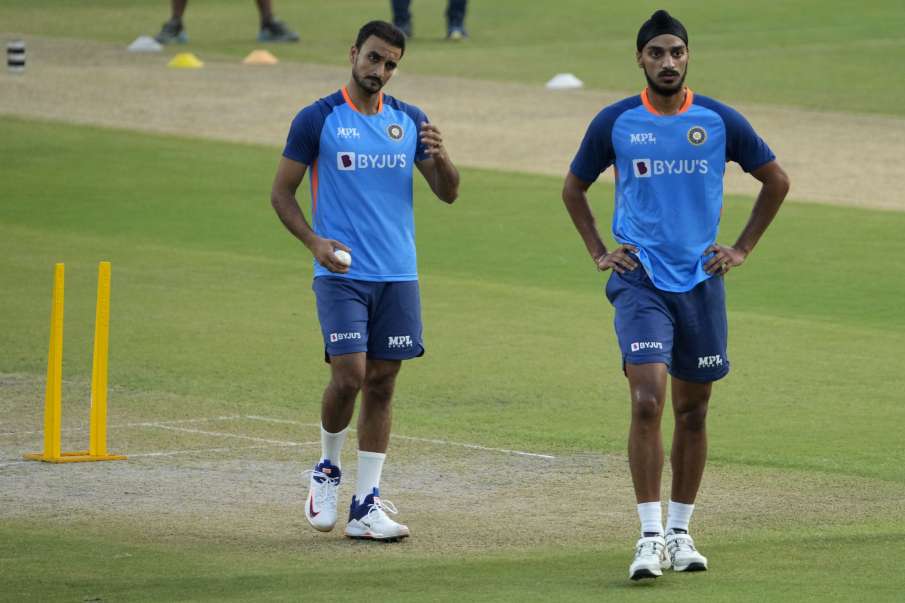 Arshdeep Singh
After the toss of the first T20 match against South Africa in Thiruvananthapuram on 28 September, captain Rohit Sharma had reported about Jasprit Bumrah in a similar fashion. He had said that Bumrah would not be able to play the match because of the swallow. After this, the BCCI took to Twitter to inform that Bumrah has been out of the team due to complaints of back pain and the board's medical team is monitoring him. The next day the news of his stress fracture came and he was ruled out of the entire series. After almost a week, the Indian board confirmed the news of Bumrah being ruled out of the T20 World Cup as well.
Arshdeep's injury can cause big pain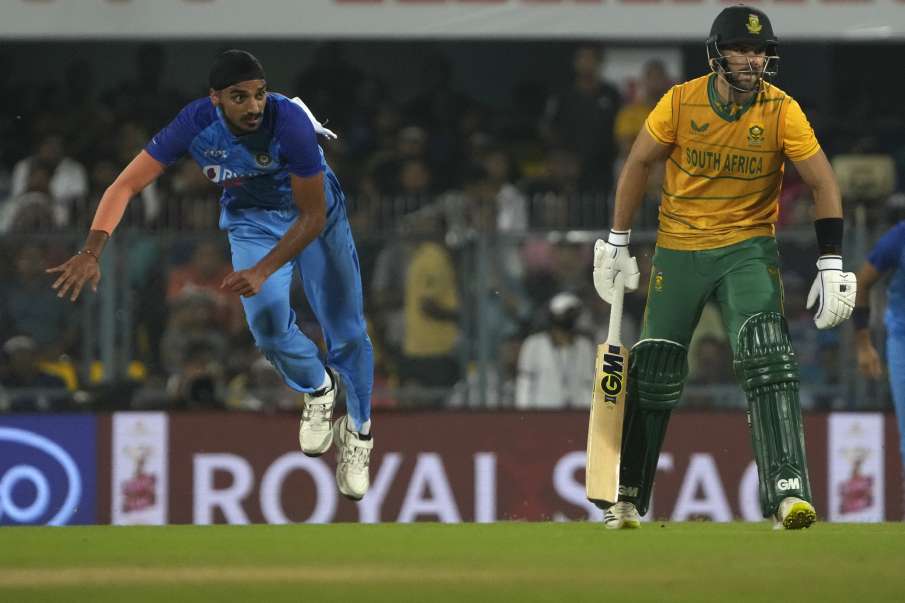 Arshdeep Singh
Arshdeep Singh is consistently performing well in the ongoing series against South Africa. He took 3 wickets in his first over in the first match while he took 2 wickets in his first over in the second match. Arshdeep Singh has taken a total of 5 wickets in 2 matches and India has taken an unassailable 2-0 lead in the series. The tremors of this young fast bowler helped India win the T20I series against South Africa for the first time at their home ground.
Don't get a double blow before T20 World Cup
If Arshdeep Singh's back problem turns into a major injury, then it will be very difficult for India to come out of the double blow in the T20 World Cup. Jasprit Bumrah has already been ruled out of the Globe event due to a strain fracture. If Arshdeep is also out of the World Cup, then there will be a big problem for Rohit Sharma's team in Australia.