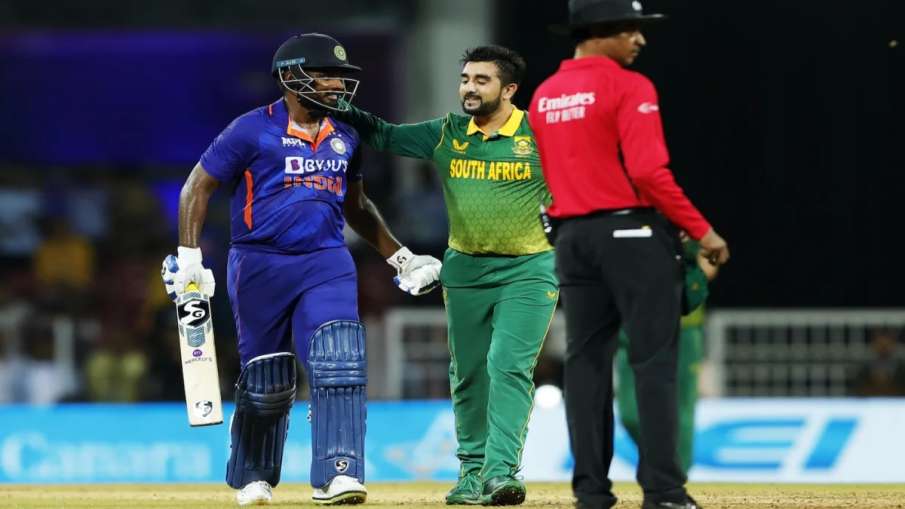 Highlights
India lost to South Africa by 9 runs in the first ODI
South Africa had given a target of 250 runs
Sanju Samson played an unbeaten innings of 86 runs off 63 balls.
IND vs SA: After registering a historic 2-1 win in the T20I series, the Indian team started the ODI series against South Africa with a defeat. The first ODI of the series at Lucknow's Ekana Stadium started with a delay of 2.15 hours due to rain. In this match of 40-40 overs, India had a challenge to advance the score board with a run rate above 6 to win. Although Sanju Samson tried like a brave fighter in the later overs, but India could not succeed due to the initial setbacks while chasing the target.
Shikhar Dhawan and Shubman Gill failed in the first match
The target in front of the Indian team was not very big but it did not get the necessary start to achieve it. The pair of captain Shikhar Dhawan and Shubman Gill did not look in the rhythm from the first ball, as a result both the batsmen returned to the pavilion after being clean bowled. Shubman Gill was run in the third over by African fast bowler Kagiso Rabada on a personal score of 3 runs. At the same time, captain Dhawan became the victim of Van Pernell on a personal score of 4 runs. When these two stalwarts got out, the team's score was 8 runs.
Rituraj Gaikwad and Ishaan Kishan, who came at number three and fourth, did spend time at the crease but failed to convert it into big innings. Gaikwad scored 19 and Kishan made 20.
Shreyas and Sanju took over in the middle order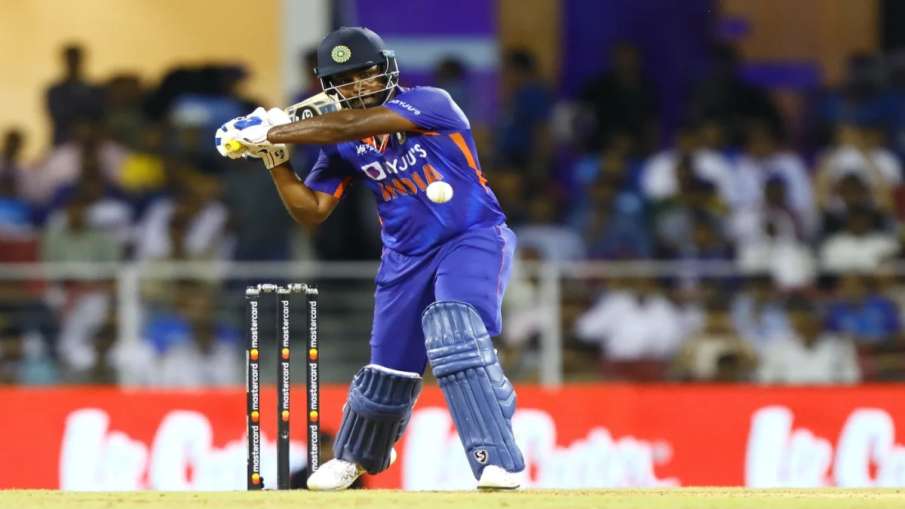 Sanju Samson
In this match, vice-captain Shreyas Iyer came to bat at number 5 and Sanju Samson at number six. Both these batsmen played half-centuries. Shreyas scored 50 runs in 37 balls while Sanju Samson kept the thrill in the match till the last over.
30 runs needed to win in the last over
In this match, India had a target of 250 runs to win. Team India were 30 runs away from victory in the last over and Sanju Samson was on strike. Samson tried a lot in the last over but he could score only 21 runs. As a result India lost the match by 9 runs. Sanju Samson scored an unbeaten 86 off 63 balls in this match which included 3 sixes with 9 fours.