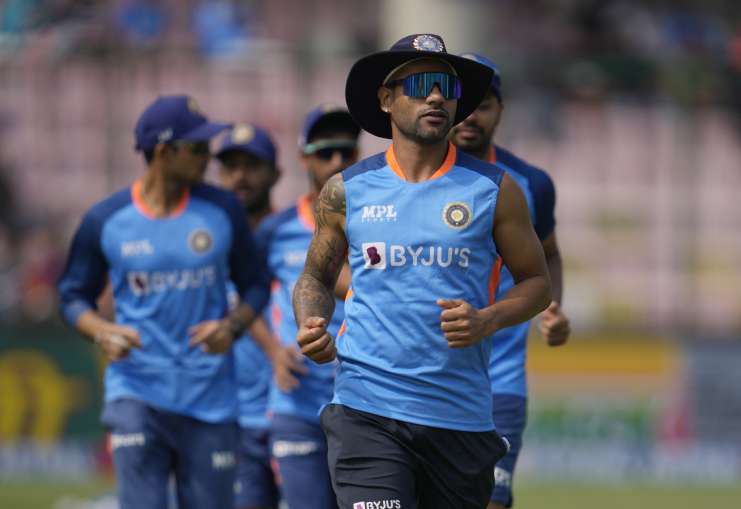 Highlights
India beat South Africa by 7 wickets in 3rd ODI
India won the match by winning the series 2-1
Captain Shikhar Dhawan is happy with the performance of the team
IND vs SA: The third and deciding match of the three-match series between India and South Africa was played at the Arun Jaitley Stadium in Delhi on Tuesday. In this match, India defeated South Africa by 7 wickets to win the series 2-1. In this match, India won the toss and decided to bowl. Batting first, the entire team of South Africa was all out on the score of 99. In reply, India achieved this target in 19.1 overs and won the match.
Shikhar Dhawan, who led the Indian team after winning the three-match ODI series 2-1 against South Africa, said he is proud of the maturity of the young players. The Indian team's main players have left for Australia for the T20 World Cup and in his absence, a team of alternate players led by Dhawan made a spectacular comeback in the series after losing the first match of the series.
what did dhawan say
Dhawan said in the post-match presentation after the match that, "I am proud of all the players of the team. This is a team of young players and the maturity they showed should be appreciated. This gave a boost for the coming matches." He said, "After the opening match, we improved our fielding. We were focusing on the process regardless of the outcome.
Kuldeep won everyone's heart
Kuldeep Yadav, who became the man of the match in the match with four wickets for 18 runs in 4.1 overs, said, "I am very happy that I have been able to win this title for the first time after coming back from injury. I am bowling well and I am enjoying it. I am not focusing on the results but on my rhythm.
What did the opposition captain say?
South Africa's captain David Miller blamed difficult conditions and poor batting for the loss. Miller said, "It was a very difficult match. But scoring 100 under any circumstances is a poor performance. It is disappointing to end the series like this. We are not making excuses but it was raining for two days and the conditions were tough. We should have faced them even in these circumstances. We have not been able to do consistently well in ODI cricket in the last few days.
Also read:
IND vs SA 3rd ODI Satire: Amazing! The plans behind South Africa being all out on 99 revealed
IND vs SA 3rd ODI: South African danced on Kuldeep's spin, did this feat during the match
IND vs SA 3rd ODI: India won the third ODI match in T20 style, captured the series 2-1