Karan Johar Kids Have Not Watched Koffee With Karan: Like every time, the seventh season of 'Koffee With Karan' is also going to be a blast. The fans of this chat show running for years are in every corner of the world. But what is the situation about it in the house of its host Karan Johar, let us know that too. Like Karan's own kids Roohi and Yash (Karan Johar Kids), do they watch their father's shows with the same eagerness as others? There will definitely be such curiosity in the mind of many, so let's know from Karan only.
Children haven't seen the show yet
Karan has revealed that his kids haven't even seen 'Koffee With Karan' yet. Yes, both his children have no interest in this show. In a conversation with India Today, Karan was asked whether his children have watched any episode of 'Koffee with Karan'.
Karan also revealed the reason
Karan replied saying that Roohi and Yash have not seen his show yet. He also told the reason behind this. Karan said that the reason for this is that he does not know any actors. That's why they have absolutely no idea what they are talking about.
However, Karan definitely said that his children only knew about the first episode, because Ranveer Singh and Alia Bhatt were constantly coming home. In such a situation, his children would often ask, "Why are you guys just talking? Why aren't you guys doing sports or something?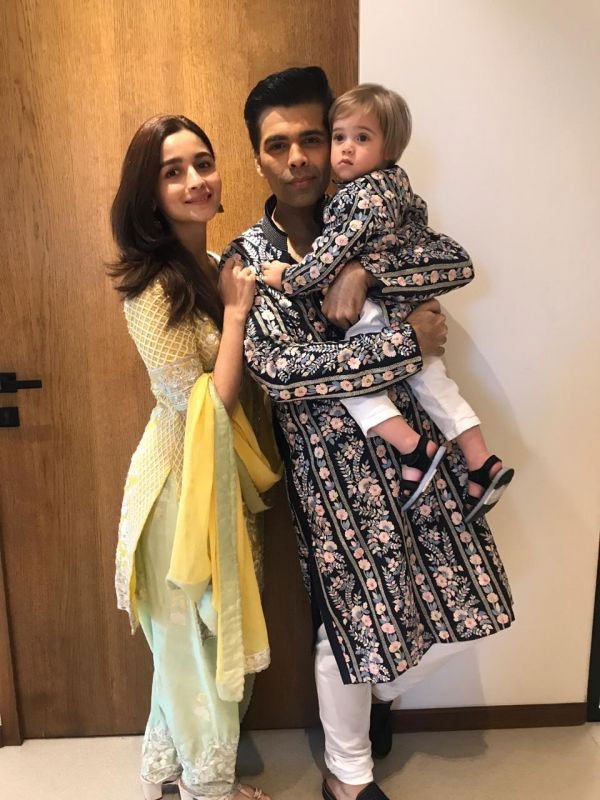 Son Yash calls Alia 'Didi'
Karan Johar feels that when his kids grow up a bit, they might start watching 'Koffee With Karan'. Karan also told that his son Yash's favorite heroine is Alia Bhatt. He calls her 'Alia Didi' and also ties Rakhi every year. So there is a special relationship between them.
Read also: Video: Farhan Akhtar shared a video with wife and sister-in-law, Farah Khan made this funny comment
Read also: Saath Nibhana Saathiya's zodiac is going to become a mother again, announced the second pregnancy in a very cute way