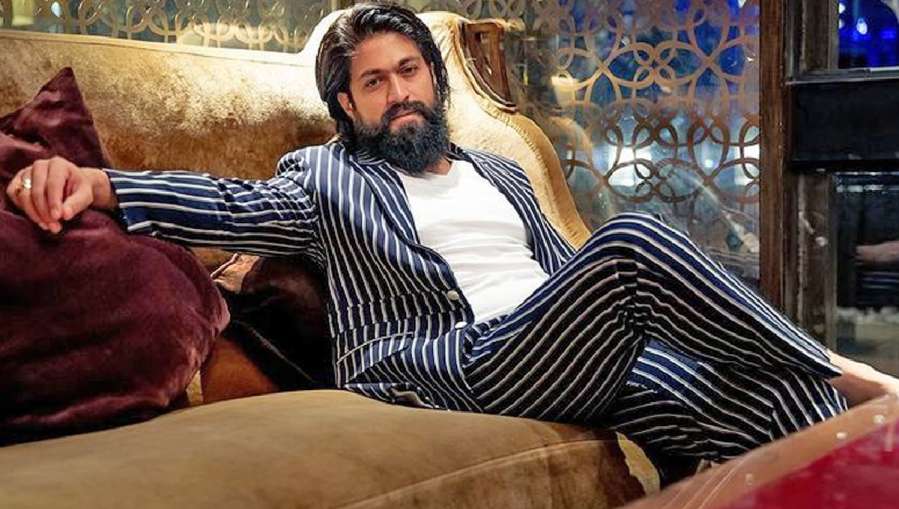 Highlights
Know which Bollywood star Yash is impressed with
want to work together soon
KGF star Yash: The name of 'KGF Chapter 2' (KGF: Chapter 2) is included in the highest-grossing films of this year. At the same time, people are waiting for the third part of the film. These days, the craze of 'KGF' star Yash is rising in the heads of the people. At the same time, Yash has told which Bollywood actor he likes.
Want to work with Nawazuddin Siddiqui
"KGF" star Yash has praised actor Nawazuddin Siddiqui and admitted that he would love to work with him. In a recent interview, All India star Yash was asked which Bollywood actor he would like to work with and Yash said, "Nawazuddin Siddiqui". In the interview, Yash said: I want to work with Nawazuddin Siddiqui. I think he is an amazing actor.
Nawaz has given many hits
Talking about Nawazuddin's career, he has many superhit films to his name, he is known for his work in films like 'Gangs of Wasseypur' franchise, 'Raman Raghav 2.0', 'Mom', 'Manto', 'Serious Men'. . He has also done web-series like 'McMafia' and 'Sacred Games'. Meanwhile, on the work front, Nawaz has an interesting line-up of films which includes 'Tikoo Weds Sheru', 'Noorani Chehra' and 'Adbhut'.
Akshay Kumar: Akshay Kumar blames himself for back-to-back flop films, says – 'It is my fault…'
Yash became a star with these films
Talking about Yash, his real name is Naveen Kumar Gowda. He has worked as a leading actor in Kannada cinema in the films 'Googly', the comedy-drama 'Raja Huli', the fantasy action 'Gajakesari', the romantic comedy 'Mr and Mrs Ramachari' and the action film 'Masterpiece' and the action-romance 'Santhu Straight Forward'. ' Has proved himself in many other films including.
Raju Srivastava Health Update: Gajodhar Bhaiya's health update, know how is the comedian's condition now?
Collection of more than 900 crores
His latest film 'KGF: Chapter 2' created a stir when it released earlier this year. The film collected more than Rs 900 crore in the domestic market. It collected approximately $27 million internationally.
People were shocked to see Mahima Chaudhry's new look, know the reason for wrinkles and white hair