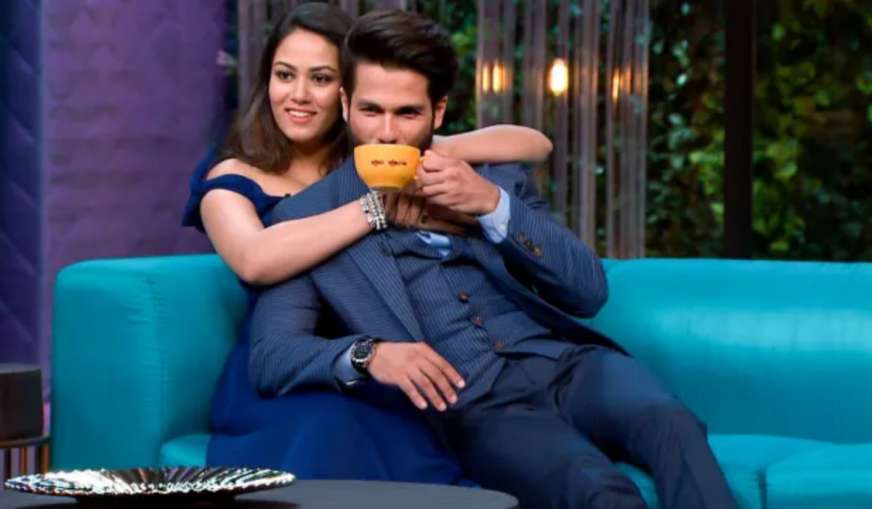 Highlights
The eighth episode of 'Koffee With Karan' season 7 to stream on August 25
'Koffee With Karan' can be seen on Hotstar
Shahid Kapoor and Mira Kapoor: Couples can fight over anything and Bollywood star Shahid Kapoor confirmed it when he shared that he and his wife Mira Rajput Kapoor fight over fan speed. Shahid will be seen alongside Kiara Advani in the eighth episode of the popular chat show Koffee With Karan Season 7. During the famous rapid-fire round of the show, Shahid said that he and Mira fight 'every night over fan speed'.
Sonali Phogat Last Video: Sonali made this video shortly before her death
However, the actor also mentioned that despite this, he is happy that Meera is a part of his life. Talking about Mira, Shahid Kapoor candidly expressed how his wife is the best thing that happened to him, "Mira brings a lot to my life. She balances me, she makes me feel normal We have two beautiful kids and life feels good."
The Kapil Sharma Show: Kapil Sharma's stylish look, shared behind the scenes pictures with Archana Puran Singh
The eighth episode of Koffee With Karan Season 7 will be available to stream on Disney Plus Hotstar on August 25 at 12 PM.