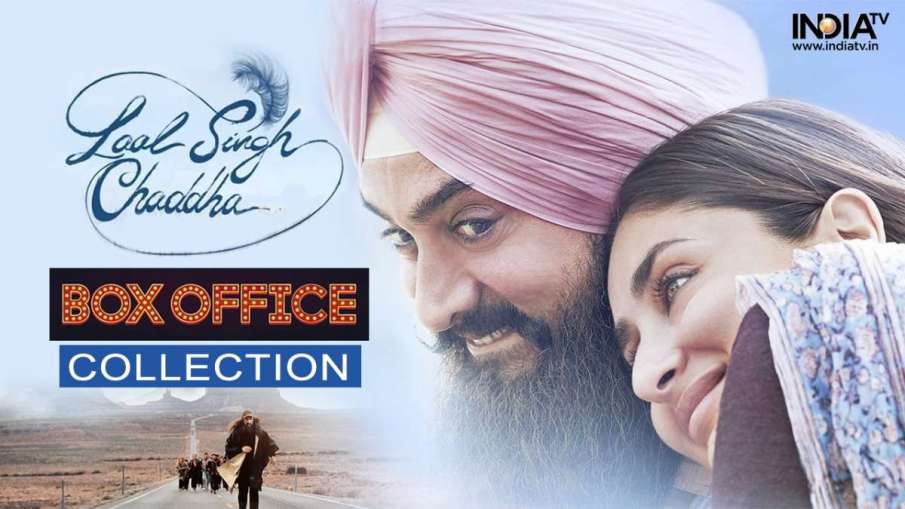 LSC WorldWide Box Office: The people of India did not give much love to Aamir Khan's 'Lal Singh Chaddha'. Ulta boycotted the film due to which the film did not do well in Bollywood. The film had failed to cross the Rs 60 crore mark in 13 days. At the same time, 'Lal Singh Chaddha' is being well-liked abroad. The film managed to break a significant record at the worldwide box office. According to media reports, the official remake of 'Forrest Gump' has now become the highest-grossing Hindi film of 2022 in the international markets. The film has surpassed hits like 'Gangubai Kathiawadi', 'Bhool Bhulaiya 2' and 'The Kashmir Files' directed by Vivek Agnihotri.
Let us tell you that Aamir Khan's film Lal Singh Chaddha was being boycotted even before its release. Fans expected that after 4 years, Aamir Khan's return to the big screen would do something amazing. But, the film did not live up to the expectation on the very first day of its release and could only do business of 12-14 crores. It was believed that the film might do well in the coming days but the film could not do well. It is believed that such a condition of the film happened due to the demand of Boycott. So according to the reports, the story of the film is quite slow, due to which the fans are not liking this film much.
Fans compared Nawazuddin with Archana Puran Singh after seeing the poster of the film Haddi, then the actress gave this answer
Lal Singh Chaddha opened with a collection of 11.50 crores. At the same time, the business of the film on the second day was the weakest. On the fourth day also, this film of Aamir Khan did a business of about 10 crores across the country. The film has done business of 11.50 crores on the first day, 7.26 crores on the second day, 9 crores on the third day and 10 crores on the fourth day. Aamir Khan's film did not benefit even on 15 August. People felt that there would be a jump in the figures in the weekend or by August 15, but it did not happen. At the same time, the film had a collection of 8 crores on the 5th day and about 2.50 crores on the 6th day. At the same time 1.71 crores on the seventh day. 1.45 crores on the eighth day, 1.35 crores on the ninth day, 1.54 crores on the tenth day. 1.09 crores on the eleventh day, 0.7 crores on the twelfth day and 0.65 crores on the thirteenth day, the total collection of the film was 57.48 crores.
Avatar: New trailer release of 'Avatar', the film will hit theaters on this day
Bollywood Wrap: 'Avatar' new trailer released, 'Lal Singh Chaddha' rocked abroad, know every news of the entertainment world