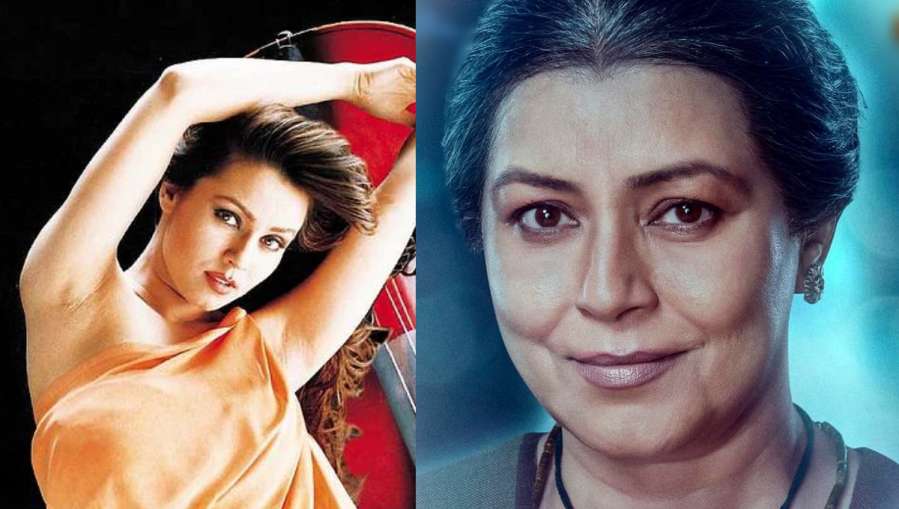 Highlights
Mahima Chaudhary's new look goes viral
People are surprised how suddenly the age of the actress increased
Know what is the reason for this look
Mahima Chaudhry in Emergency: Mahima Chaudhary, who played the role of innocent and beautiful 'Ganga' in 'Pardes' with Shah Rukh Khan, captured the hearts of people with a single film. Even after this, he played many glamorous characters. At the same time, a sudden picture has created a ruckus on social media. Mahima Chaudhry is looking very old in this picture. Let us tell you the truth of this picture.
Mahima's entry in Kangana's film
Actually, Mahima Chaudhary will soon be playing the role of cultural activist and writer Pupul Jayakar in Kangana Ranaut's film 'Emergency'. He revealed that Pupul Jayakar was Indira Gandhi's childhood friend, so her scenes are such where you get to see the apolitical side of the great leader.
Mahima is excited about the role
Mahima, who plays Pupul Jayakar, said, "Working with Kangana is an experience as she manages to do so many things with such ease. She is playing such an important political character of Mrs. Indira Gandhi. She herself is directing it. and producing. I get a lot of power from watching her and the way she works."
Why is Mahima's character important?
Talking about her character Mahima Chaudhry said, "They are very open and honest with each other. You see a very different side of Mrs. Gandhi. It is very interesting to play this character and work on it. It has been a wonderful experience to do. He sheds light on how he revealed his darkest secrets to Pupul Jayakar. It makes his character an important figure in the film called 'Emergency'."
Kangana will play the character of Indira Gandhi
In the film, Kangana Ranaut will be seen playing the role of former Prime Minister Indira Gandhi and actor Anupam Kher will be seen playing the role of revolutionary leader JP Narayan. Shreyas Talpade will play the role of late politician Atal Bihari Vajpayee, who has served thrice as the Prime Minister of the country.
Presented by Manikarnika Films, 'Emergency' is written and directed by Kangana Ranaut. The film is produced by Renu Pitti and Kangana Ranaut. The screenplay and dialogues are by Ritesh Shah.